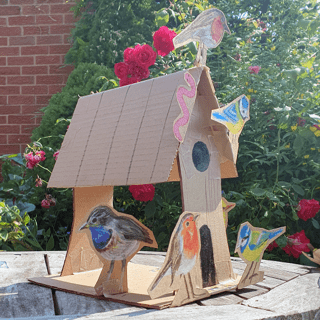 Arts workshop with The Severn Rising 2222
A day of art and talks celebrating wildlife and sharing ways we can help our birds and wildlife to flourish and survive in the future.
Join the creators of The Severn Rising 2222 game and the Duckworth Worcestershire Trust upstairs in the Pump House to create homes for the birds using sustainable materials in this free to attend drop in event.
The Severn Rising 2022 game is in situ in the Pump House café during it's 2023 tour. It mixes animation with illustration, encourages conversation and creativity, and pushes boundaries of gaming as art.