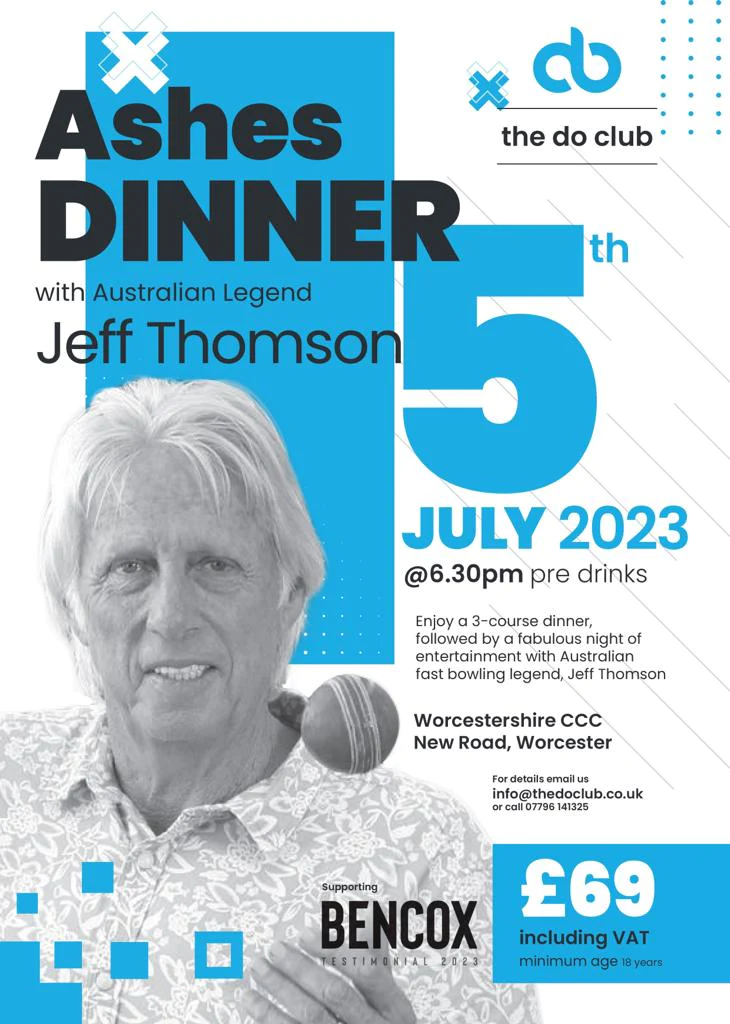 Ashes Dinner with Australian Legend Jeff Thomson – 5th July
The Do Club is delighted to announce that we have secured the legendary Australian fast bowler, Jeff Thomson, for an Ashes Dinner at Worcestershire County Cricket Club | New Road, Worcester.
Join us to celebrate an Ashes summer and enjoy a 3-course dinner at New Road with Jeff Thomson. Featuring Raffles & The Auction lots will include England & Australia Memorabilia.
Jeff needs little introduction and is famous for his fast bowling partnership with Denis Lillee, which terrorised Test teams across the World in the 70's and 80's.
A proper Aussie bloke, Jeff will entertain guests with his anecdotes from playing cricket in one of the greatest eras of the game, at the peak of Cricket worldwide.
Tickets £69 per person.