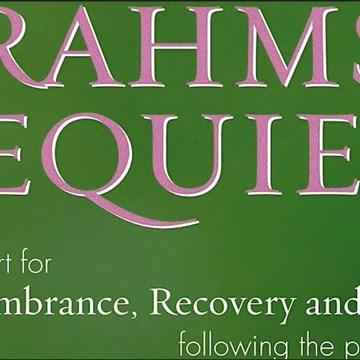 Brahms Requiem by Worcester Cathedral Chamber Choir
Worcester Cathedral Chamber Choir performs the Brahms Requiem (Ein Deutsches Requiem) in the more rarely heard version arranged by the composer for two pianos, choir and soprano/baritone soloists.
Brahms composed his German Requiem (his longest composition) in the aftermath of his own mother's death with the intention of comforting the living. The work has become one of the most beloved of the choral repertoire. It traces a journey of grief through sorrow and pain through to warmth, brightness and calm.
Throughout the Covid-19 pandemic these emotions were experienced by many. This concert offers an opportunity to remember those who died, their families, friends, and the professionals who cared for them, through the restorative powers of beautiful choral music.