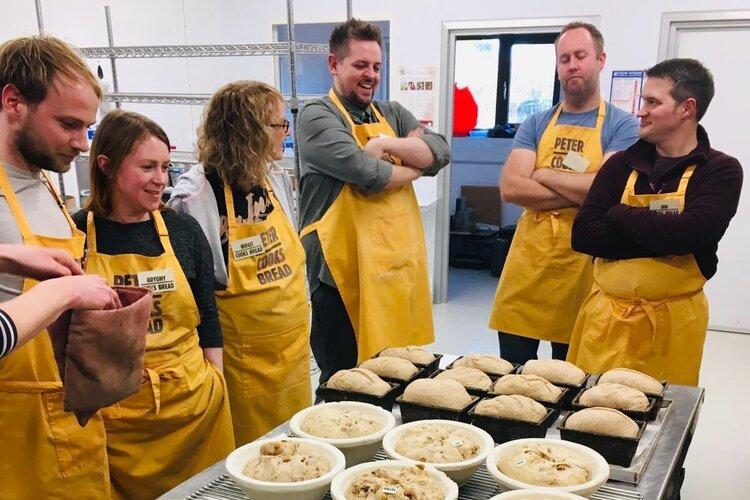 Celebrity chef Marcus Bean will open new bread shop!
A new bread shop has opened in the Hopmarket in Worcester!
Our key principle is 'Sharing the Joys of Real Bread' and this means bread with no improvers, using organic flours, wholegrains, and mostly wild yeast in our breads. Nearly all our breads have themselves won great taste awards or worlds baking awards with the depth of flavour resulting from our 3 day fermentation process.   Our pastry products are also made with the same focus on flavour and texture making our pastries stand out from the crowd. Once you have tried one of our pastries it is hard to accept anything less.
 At this time of year we also have our Christmas specials including our own Stollen with fruit soaked in Chase Marmalade vodka, which comes in either bite size or loaf. Our own mince pies using our shortcrust pastry, with our Peter Cooks Bread mincemeat, with either the classic pastry top or our own delicious frangipane.
On Saturday 10th December they are holding a launch party between 10am and 12pm with various activities going on – children's activities, tasters and free mulled apple juice.  Celebrity chef Marcus Bean will be there to officially open the shop.  Details on Facebook: Peter Cooks Bread – Home | Facebook  Peter Cooks Bread (@PeterCooksBread) / Twitter