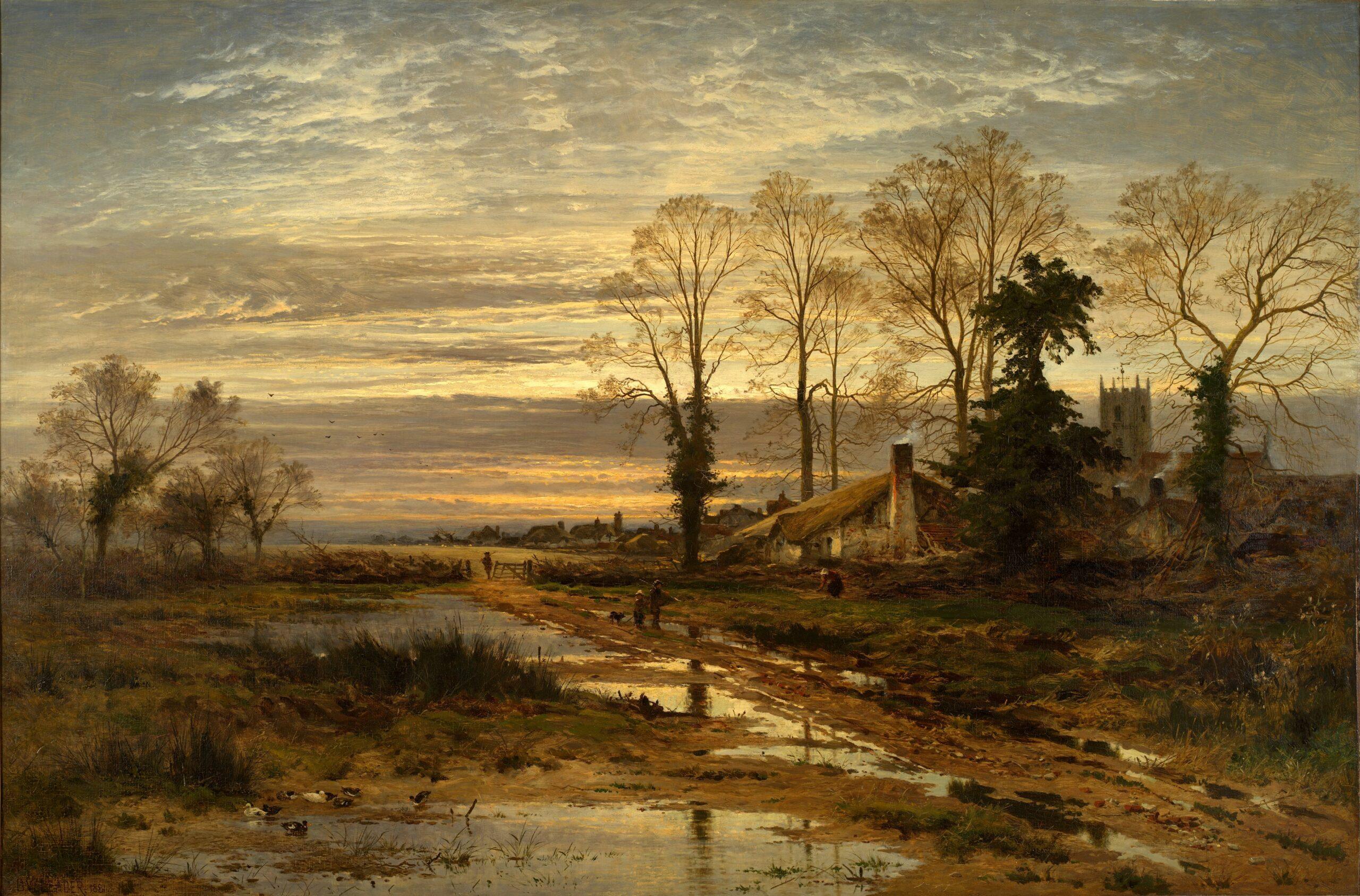 Chase away the winter blues with two glorious exhibitions at Worcester City Art Gallery & Museum
This Saturday 14 January two brand new exhibitions open at Worcester City Art Gallery & Museum guaranteed to chase away the January blues.
Worcester Society of Artists 75th Annual Exhibition
Benjamin Williams Leader: A Homecoming
Both exhibitions open this Saturday 14 January, to Saturday 25 February
Worcester Society of Artists has exhibited at Worcester City Art Gallery every year since its first year of existence. 2023 sees its 75th annual exhibition opening on Saturday 14 January. In this landmark 75th year the artists have taken their inspiration on the theme of Our World.
The annual exhibition supports local artists and illustrates the wealth of creative talent in Worcestershire. Many of the artworks are for sale.
Benjamin Williams Leader is Worcester's most celebrated artist, famed for portraying idyllic and glorious views of British Landscapes. The exhibition A Homecoming includes the painting February, Fill Dyke, on loan from Birmingham Museums Trust which features an iconic Worcestershire landscape (thought to be Claines, in North Worcester).
The painting will be displayed alongside Leader's landscapes from the Worcester City Collection. The selection of artworks is a testament to Leader's ability to create vast and stirring rural visions in paint.
Born in Worcester in 1831 Benjamin Williams Leader grew up in Diglis House (now Diglis Hotel), attended the city's Royal Grammar School and painted on the banks of the Severn with his father's friend the famous landscape artist John Constable. Leader studied at Worcester School of Design before going on to the Royal Academy Schools in 1854.
Worcester Society of Artists 75th Annual Exhibition and Benjamin Williams Leader: A Homecoming are free to enter and the Art Gallery & Museum is open Monday – Saturday 10.30am – 4.30pm. For more information contact the Art Gallery and Museum on 01905 25371 OR visit or follow @worcestermuseum