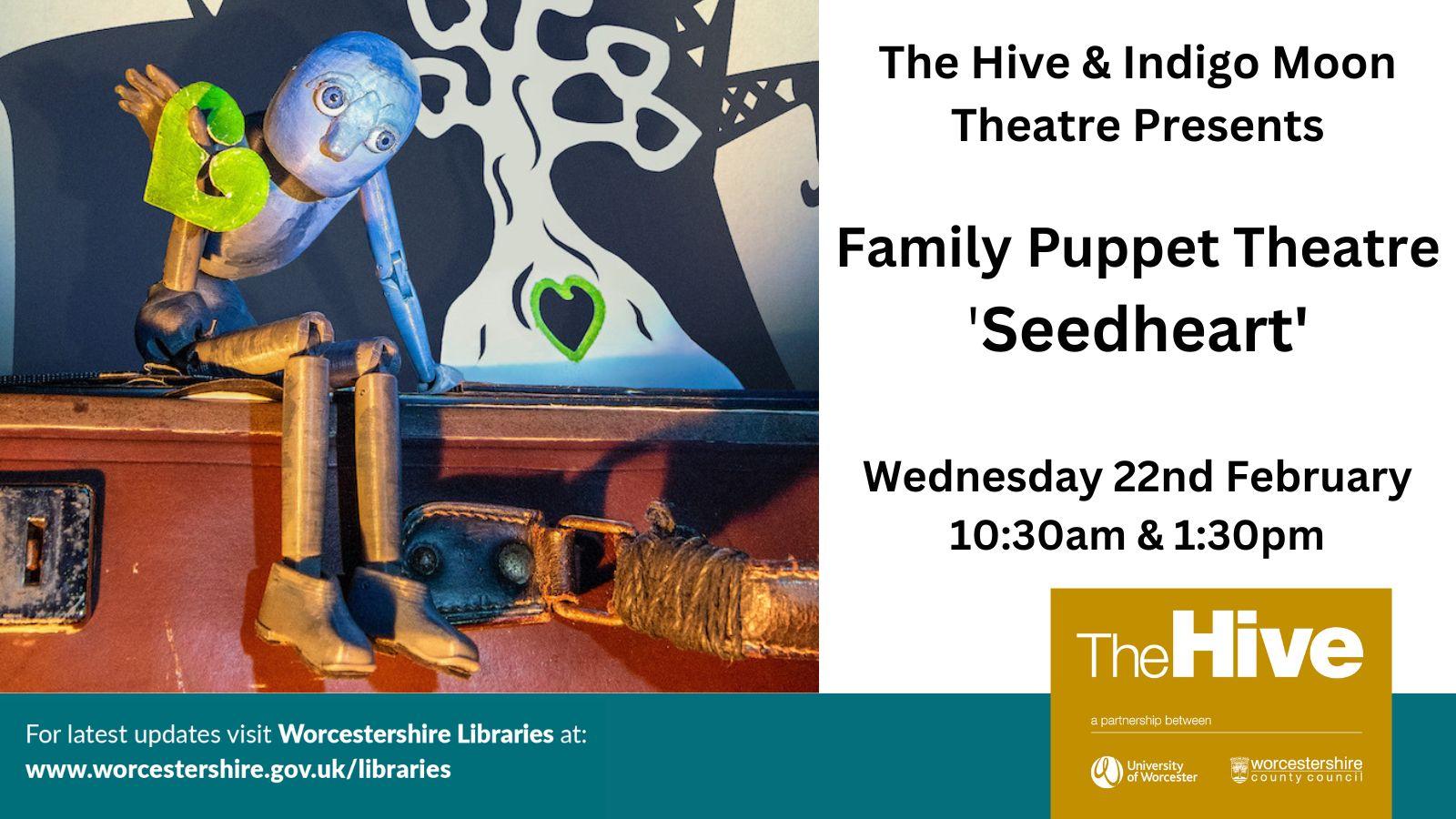 Family Theatre – SeedHeart
As part of The Hive's Sustainability and the Environment cultural programme, we are delighted to host Seedheart, the perfect family theatre for half term with an environmental message.
Unfolding from a suitcase (literally) Seedheart tells the important tale of human impact on the environment and a journey into a better future with magical pop-ups, puppetry and interactive scenes along the way that will delight and entertain!
Tickets are £3.00 per person and children must be accompanied by an adult ticket holder. Performances will be held at 10:30am and 1:30pm and will run for 40 minutes.  Suitable for ages 4+.
Performance times;
10:30am-11:40am  and 1:30pm-2:40pm