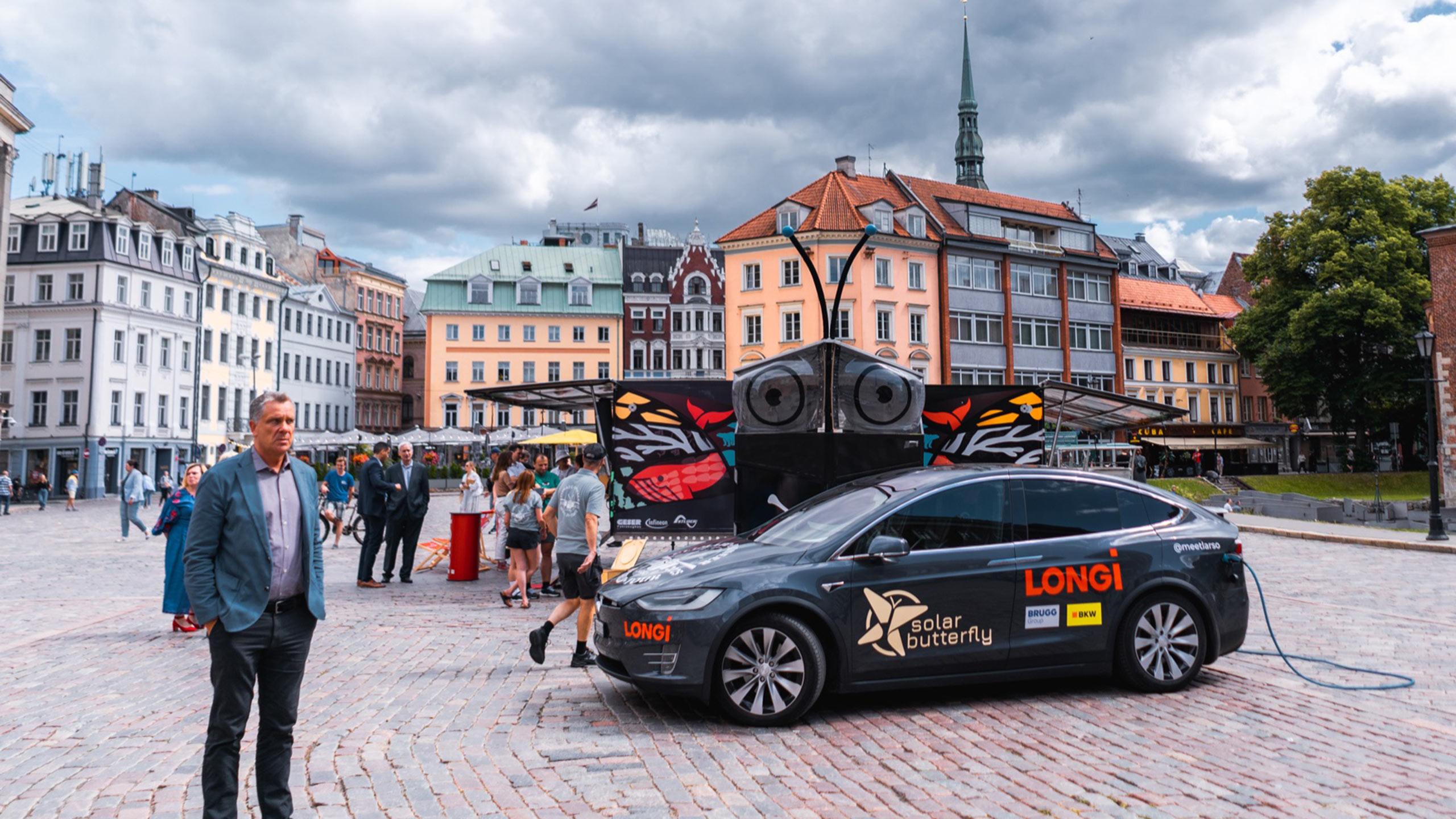 Innovative SolarButterfly in Worcester as Part of World Tour
A butterfly-shaped trailer, powered entirely by the sun, will be making a stopover in Worcester this summer as part of a world tour promoting solutions to stop global warming.
The SolarButterfly was developed by Lucerne University of Applied Sciences in Switzerland and is the world's largest fully functioning 'tiny' house powered by solar energy and pulled by an electrical vehicle. Its creators are driving around the world, across 90 countries over four years, powered only by solar energy in the hope of raising awareness of the climate crisis.
It will be travelling through the UK this summer, stopping off in Worcester on June 1st, before continuing on to Canada, USA, Mexico and Central America.
The SolarButterfly will be on display in Cathedral Square in the City before spending the night at the University of Worcester to re-charge before continuing its tour.
During the day there will be a chance to see the 80-square-metre solar panel covered trailer, which powers the Tesla vehicle towing it, and take part in a climate quiz while also learning about solutions to stop global warming.
Members of the University's and Worcester City Council's Sustainability teams will also be on hand to talk about their work.
Katy Boom, Director of Sustainability at the University of Worcester, said: "We are delighted to be hosting the SolarButterfly World Sustainability Tour here in Worcester. This fascinating concept will help to keep the climate crisis at the front of people's minds and help them to learn about the things we can all do to stop global warming."
The SolarButterfly began its adventure amid dramatic alpine vistas at the United Nations office in Geneva, Switzerland. The first phase of the project – which has been largely crowdfunded, along with support from corporate sponsors – will take it on a six-month, 22,000-kilometer (13,670-mile) trip across 32 countries in Europe.
Louis Palmer, the brains behind the SolarButterfly, who, in 2007 became the first person to drive around the world in a solar-powered car, says the purpose of the trip is to highlight climate crisis solutions that already exist – and inspire others to take action.
"The message is that it's possible to save the planet," he said.