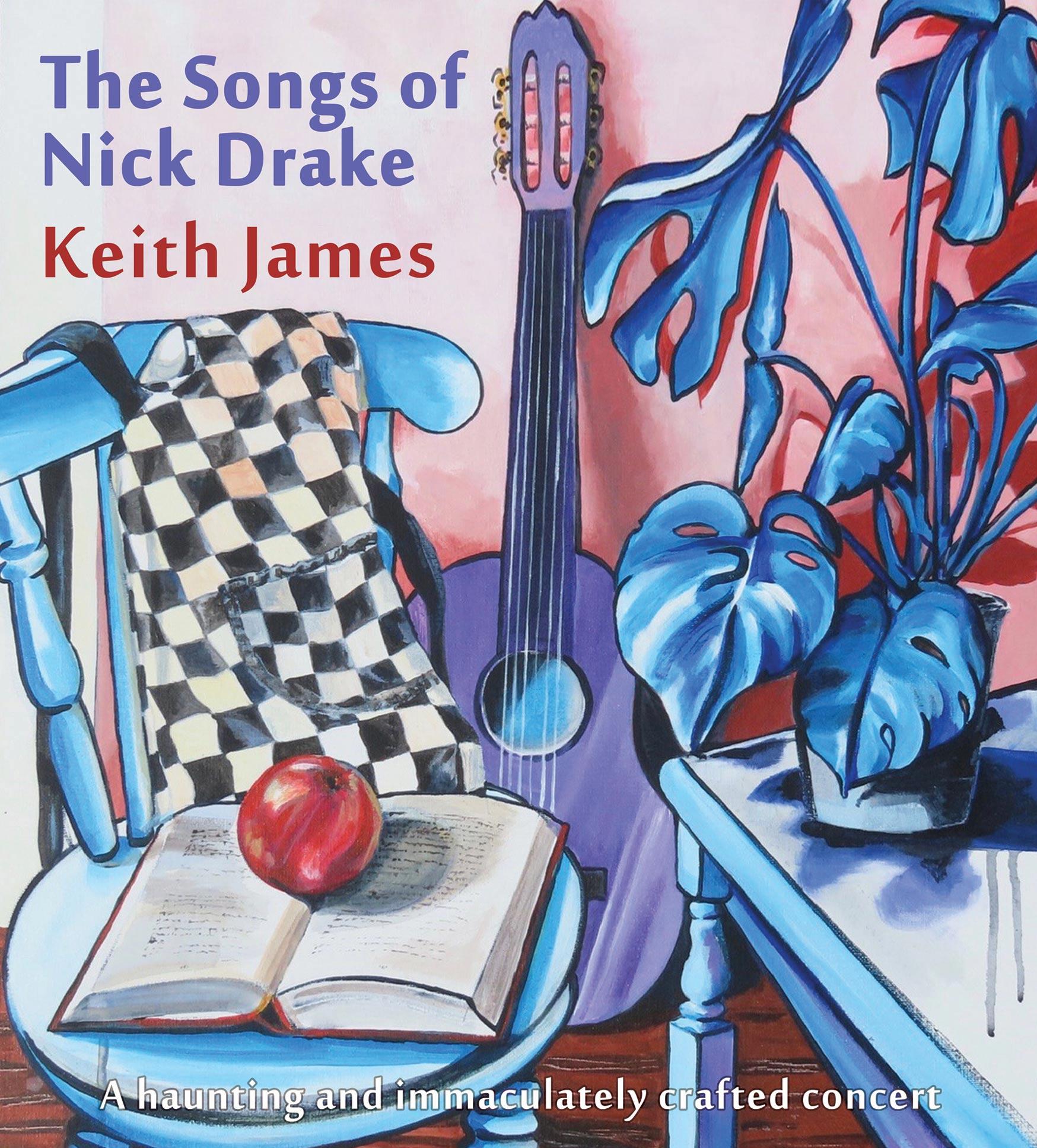 Keith James – A haunting and immaculately crafted concert – The Songs of Nick Drake
This concert begins with an introductory set of timeless songs by brilliant songwriters – all contemporary with Nick Drake. Richard Thompson, Bert Jansch, Sandy Denny, Al Stewart, Vashti Bunyan, John Martyn and Cat Stevens.
Nick Drake is the most revered and loved of all this country's Singer-Songwriters. He has given us timeless songs that shed all the tears of life within their fragile yet perfect lines. He recorded three cherished Albums between 1969 and 1972 but was almost entirely unknown in his day. After his tragic death in 1974 aged only 26 his music almost disappeared into obscurity. Now, thanks to a massive resurgence of interest and a worldwide re-evaluation of his genius Nick Drake has become a national treasure.
Several meticulously compiled Biographies look at every aspect of Nick's life and music, throwing light on many shadowy corners of mystery and supposition.
Two decades have now passed since Singer/Guitarist Keith James paralysed the whole Country with his stunningly beautiful series of concerts. He was the first artist ever to bring this intriguingly fragile music to Theatres across the UK in its pure live concert form. The result was six years of highly acclaimed tours amounting to over 1000 concerts in venues across the UK, Ireland, Holland, France, Italy and Spain including all of Nick's Schools and Colleges – even Glastonbury Festival.
'Musicians brave enough to make the music they really believe in. Keith James is one of these' Bob Harris
'Some of the most atmospheric and emotive music you will ever hear' The Independent
'A fresh and powerful approach to these wonderful songs' Patrick Humphries – Nick Drake biographer
 "An absolute must" Mark Radcliffe – BBC Radio