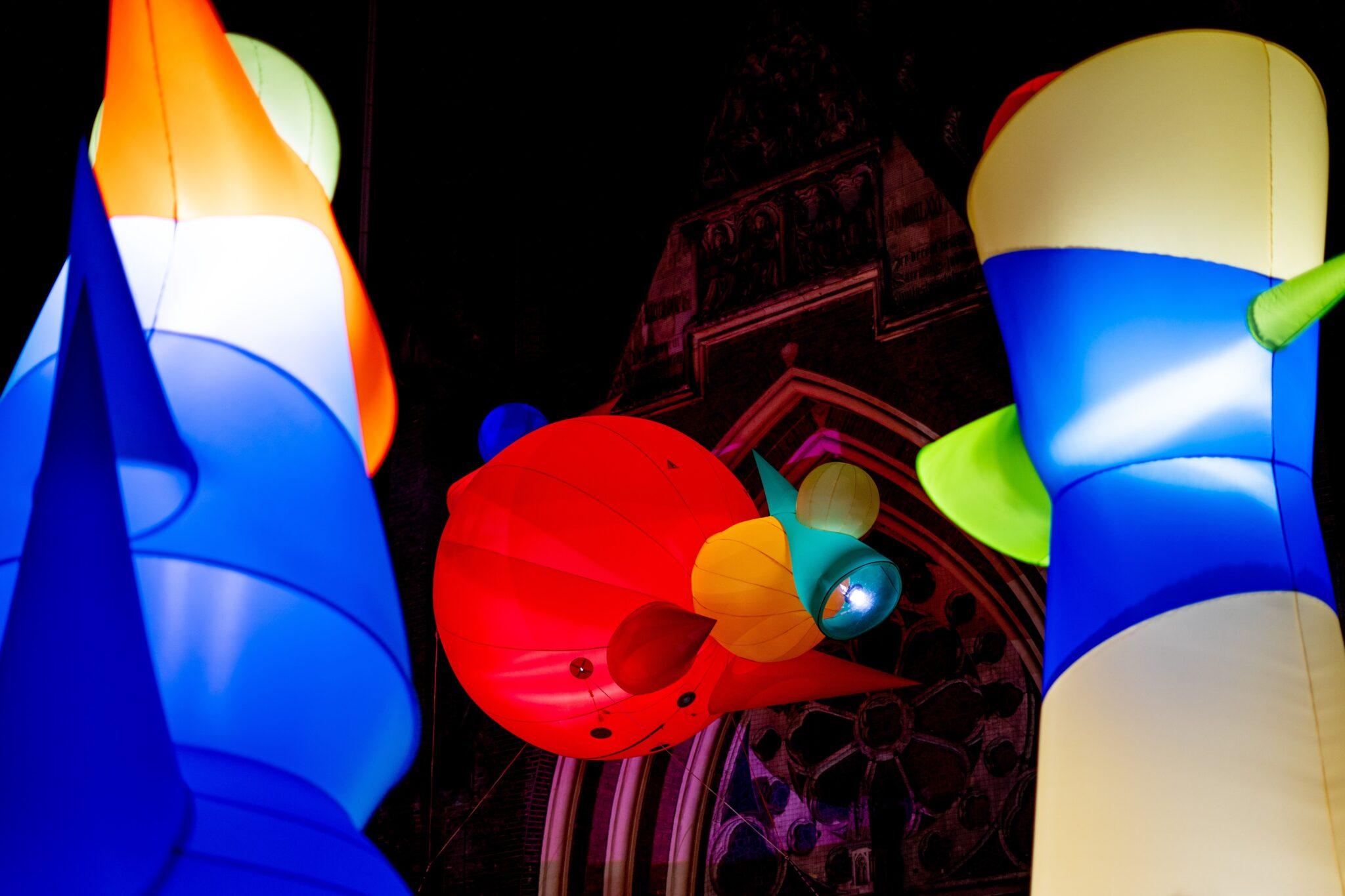 Light Night Worcester!
Come and experience the colour and joy of Light Night Worcester 2023!
Strobilophones, illuminated street theatre with amazing inflatables, singers and dancers by Picto Facto will be performed for the first time in the UK.  Lampounette by TILT will light up buildings and passersby with their giant desk lamps and coloured beams.  Light Looper by The Kazimier will invite four participants at a time to take part in an unforgettable game of light and sound, and Colony by Mike Blow will be encouraging the audience to listen, touch and hug the large sonic sculptures and experience sound in different ways. The programme will also feature Butterfly Dream, an installation by artist Anne Bennett, Windows of Light by David Edmunds and some unusual walkabout performance surprises!
This is a FREE event, suitable for all ages.