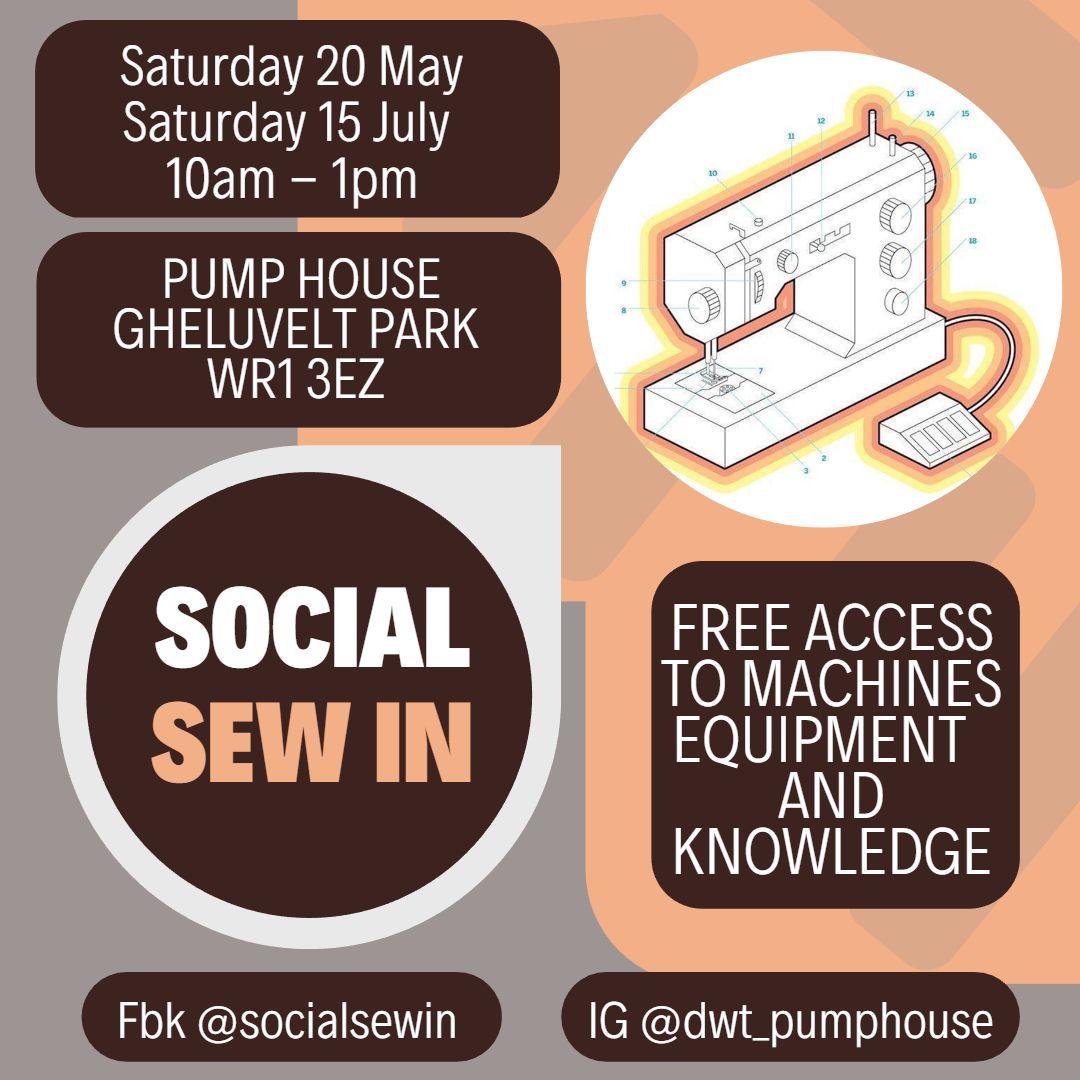 MendItMay social sew in
Mend it May is an annual event to encourage mending and repair run by Sustainable Fashion Week UK.
Worcester based textile activists; the Social Sew and Sewers, have a bi monthly DIY social sew in at the Pump House Environment Centre, which provides free access to equipment such as over-lockers, heavy duty sewing machines and a wealth of knowledge from the team of volunteers.
If you have a sewing project, join them for the support you need to enable you to finish it.
Found a great piece of clothing in a charity shop or at our clothes swap but it needs altering to fit? Let them help you rework it.
Eco café, disabled access and lift available .
Celebrate #MendItMay and rework a piece of clothing or be in a social environment for your visible mending