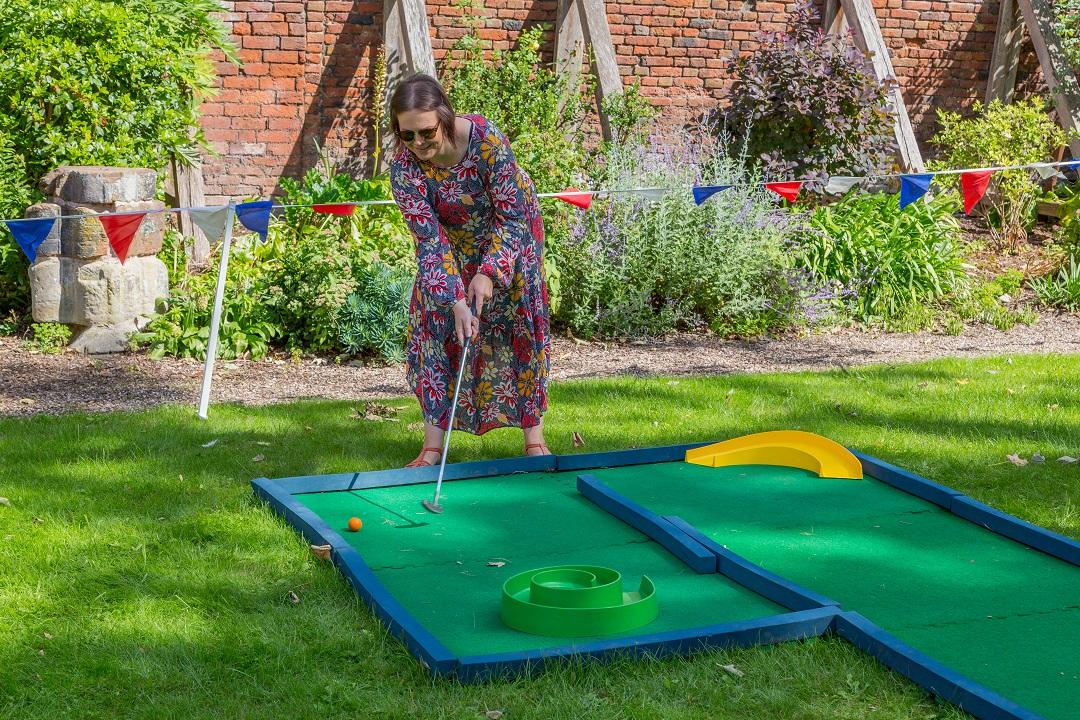 Mini Golf in The Commandery's gardens
It's back! Mini golf returns to The Commandery's beautiful walled gardens once again – by popular demand.
Bring the family down for some outdoor fun in the spacious grounds of one of Worcester's most historic buildings – a game of 9-hole mini golf is the perfect way to unwind, relax and have a good giggle together outside on a June day.
Slots are available throughout the day and a mini-golf round will take about 30-45 minutes.
We recommend that you arrive at The Commandery about ten minutes before your slot time to get mini-golf prepped!
Usual admission to The Commandery applies + £3 per person for mini golf. Free admission if you have a season or Worcester residents' pass. Find out more about admission on the website.
Explore the rest of the gardens and building before or after your game – not forgetting the wonderful Commandery Coffee by the canal too.
Book your slot online.