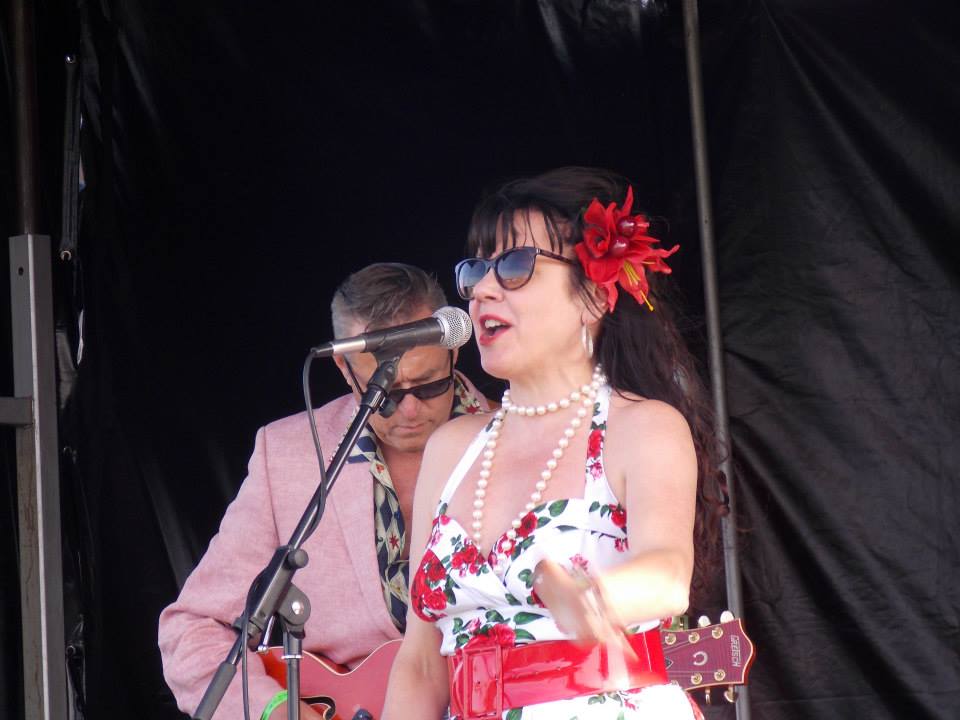 Miss Pearl & The Rough Diamonds
Hosted by JB himself, on his last day as an 80 year old, JBP brings you a night of high energy 50s music from Malvern's Queen of Rockabilly, Miss Pearl!  In her own barnstorming style, she is backed by the Rough Diamonds (Steve Hurrell on lead guitar and vocals, Stefan Agopsowicz double bass and vocals, and drummer
Flute Varnfield) as she sings early rock 'n' roll, rockabilly and country jump blues (Johnny Burnette, Patsy Cline, Bill Haley and Wanda Jackson etc).
Guaranteed to make you want to get up and dance, the loose chairs are removed in front of the stage to create a dance area.