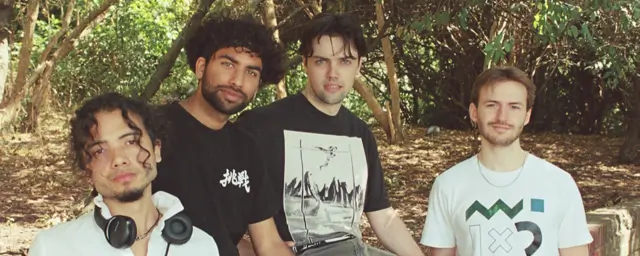 MUSIC SPOKEN HERE PRESENTS: ZEÑEL
Energetic, innovative and eclectic mix of beats, sounds and improvisation – no labels, just brilliant music!
Zeñel is a London-based quartet with a unique approach to computer-based performance, allowing them to create a poetic combination of jazz improvisation and electronic music. Their style is centred around sounds seldom heard in live band contexts, drawing upon influences from a plethora of electronic production styles including grime, UK drill, Afrobeats and future bass.
Zeñel are Laurence Wilkins (trumpet, guitar, electronics), Alex Wilson (keys), Jay Verma (keys) and Zoe Pascal (drums)