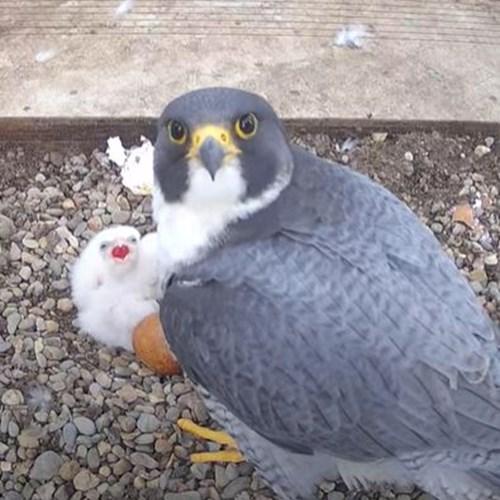 Peregrine Drop-In Sessions
MAY 2023
Join our resident peregrine experts for a series of drop-in sessions to learn all about our peregrine chicks.
They will be setting up a gazebo on College Green, with a scope, watching the birds as they come and go from the nest, and sharing their vast knowledge of this incredible species.
The sessions will take place between 10am and 11.30am on the following dates:
There's no need to book, just turn up and watch and learn all about these fascinating creatures – the fastest living thing on earth!