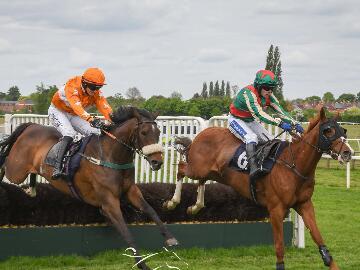 Racing at Worcester Racecourse is back! Join us for the first raceday of the season!
Join us for the opening fixture of the season on Monday 8th May as we look forward to welcoming racegoers back for the first time since October. The season reopener raceday is always a popular start to the season, so book now to enjoy the thrilling return of action on the track, cheer the winner's home and have a guaranteed great day out with family and friends!
Enjoy the day in style…
The Severn Restaurant is a fabulous way to enjoy the day. Enjoy traditional surroundings in the restaurant with access to all of the racing action.