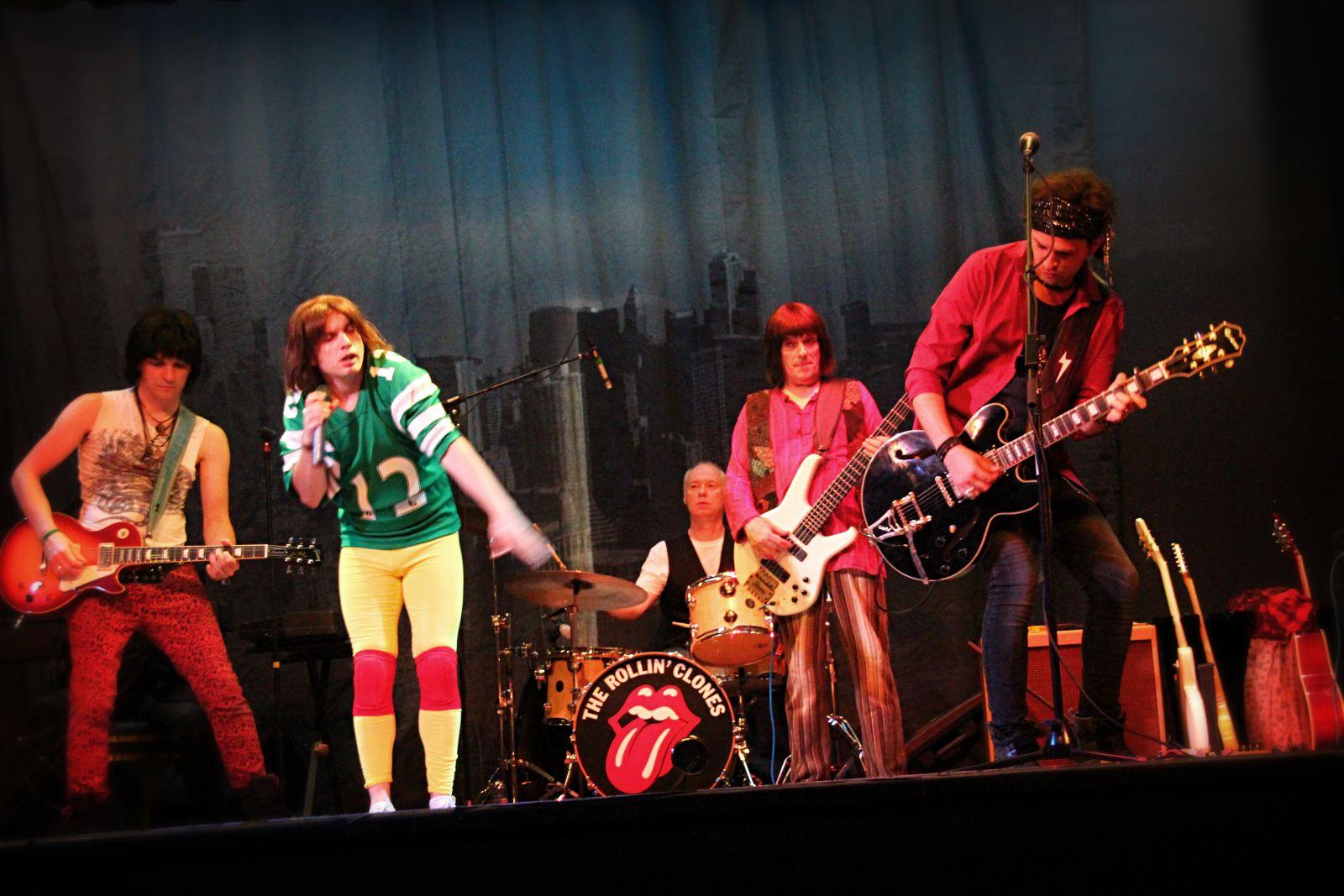 Rolling Clones
Keith Richards cannot be killed by conventional weapons" – Del Preston, Wayne's World 2.
We're choosing to believe this is true. How else could you explain the fact that despite fifty years of death, drugs, destruction and falling out of coconut trees, the greatest show on earth is still on the road?
While not quite of the same vintage, The Rollin' Clones have been entertaining crowds across the country for over seventeen years, distilling the show down to a pure hit of rock 'n' roll, with a chaser of sequinned Glam.
From the early days of the rhythm and blues, through to the excesses of the 70s, The Rollin' Clones' rock 'n' roll show is a faithful interpretation of the biggest band ever greatest hits, delivered with a smirk and a wink, recalling the mischief making of Mr Jagger himself and remaining true to the spirit of the originals.