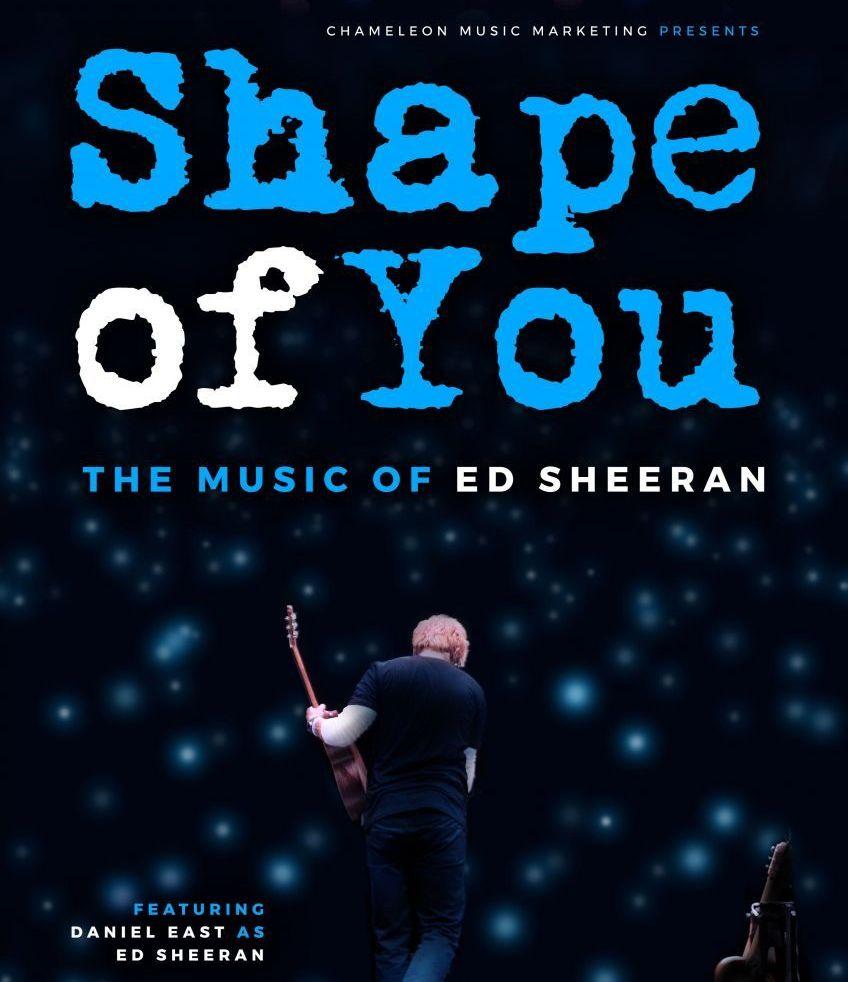 Shape of You : The Music of Ed Sheeran
DANIEL EAST as Ed Sheeran
Bringing the UK's favourite singer-songwriter to the stage in an outstanding new show that features the very best of Ed Sheeran.
Drawing from an awesome anthology that includes the multi-million selling albums Divide and Multiply and the ground-breaking new album Equals, Shape of You is the 'perfect' treat for Ed Sheeran fans.
Prepare to fall in love again to the sounds that touched us all, with a vast catalogue of hits including Thinking Out Loud, The A-Team, Castle on the Hill, Sing, Lego House, Bad Habits and many more. Sad songs, happy songs, and all stops in between – from aching acoustic arrangements to beatbox rap and soulful singalongs, all authentically delivered with signature loop pedal precision. Not to mention a wide range of iconic musical collaborations and influences!
Facebook -@themusicofedsheeran
Instagram -@themusicofedsheeran