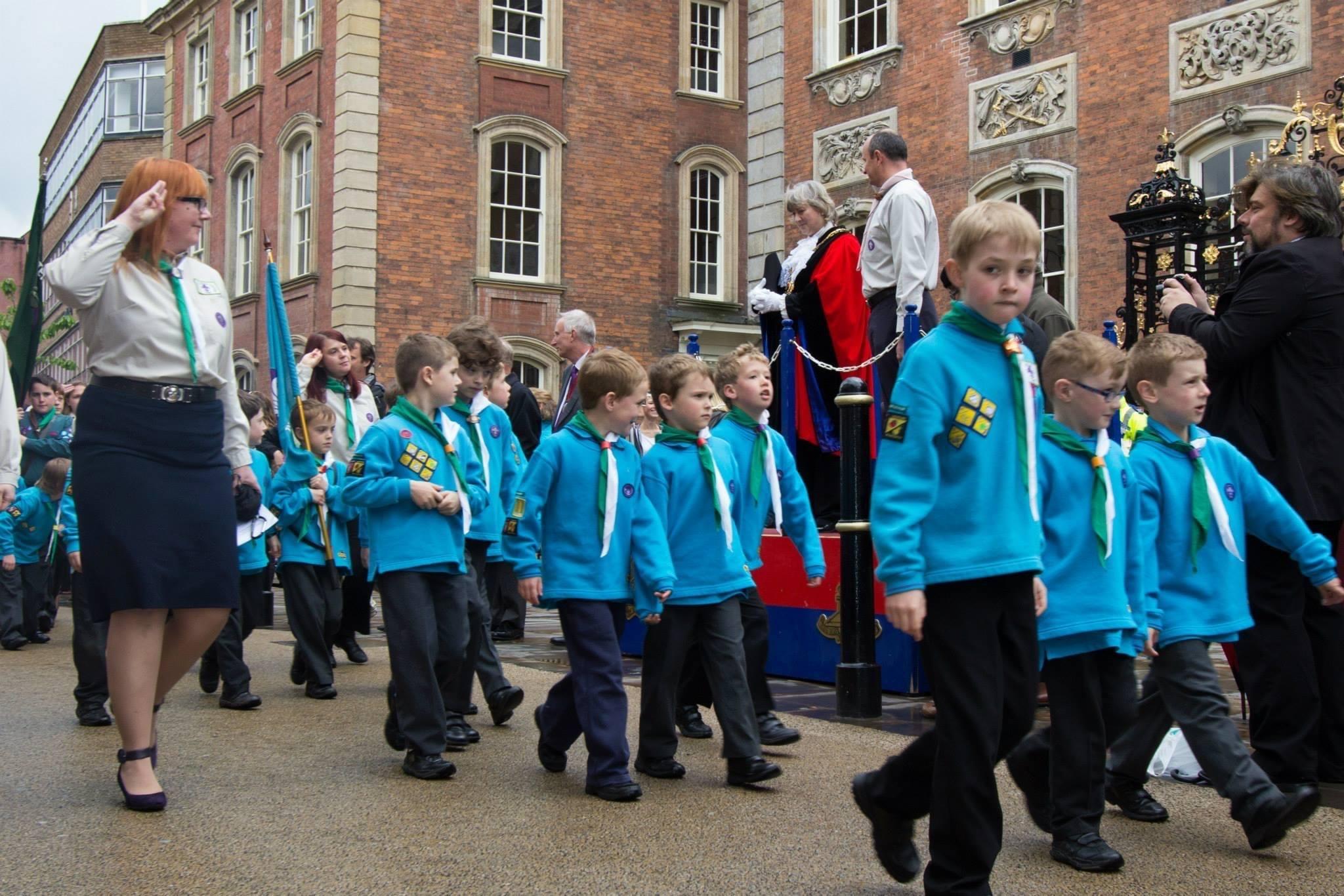 ST George's Day Parade
Every year on 23 April – in honour of St George, the patron saint of Scouts – Scouts across the UK hold some form of celebration.
This year the St. George's Day Service will take place in Worcester Cathedral on Sunday 23rd April 2023 commencing at 2.00 pm. All 13 groups meet in Angel place at 1pm to parade from 1.30pm towards the cathedral, and return via the same route after the service.
We welcome 1200 young members from squirrels to explorers, across 13 groups across Worcester, plus 350 adult volunteers. It is a chance to renew our promise and to celebrate scouting as a movement that gives skills for life in an inclusive way.