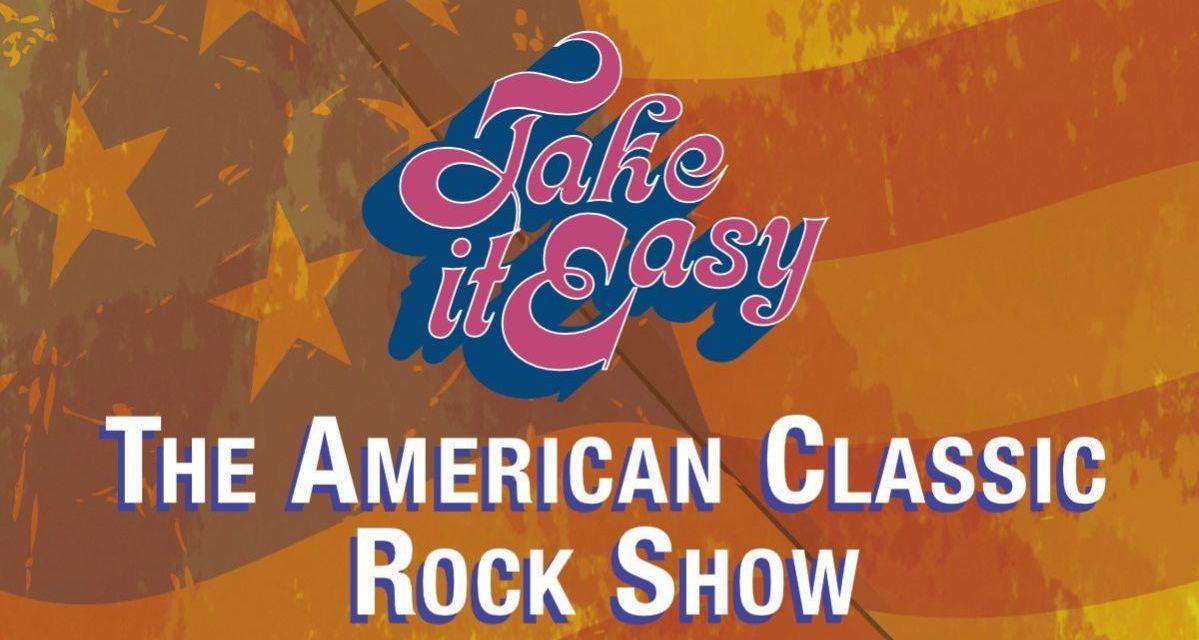 Take It Easy – The American Classic Rock Show
From The Eagles to The Doors, Fleetwood Mac to Tom Petty, Lynyrd Skynyrd to ZZ Top, Bruce Springsteen to Lou Reed, Bob Dylan to Neil Young and many points in-between. American music is defined by rich harmonies and classic song-writing that evokes long open roads and small town life.
During a 2+ hours show you will hear the best of American music from the heyday of classic rock in the 1970s right through to the present day. Take It Easy is more than a tribute band, it is a group of highly experienced professional musicians that have played this music for many years, in both original acts and tributes to artists such as Neil Young, The Eagles and Tom Petty and The Heartbreakers.