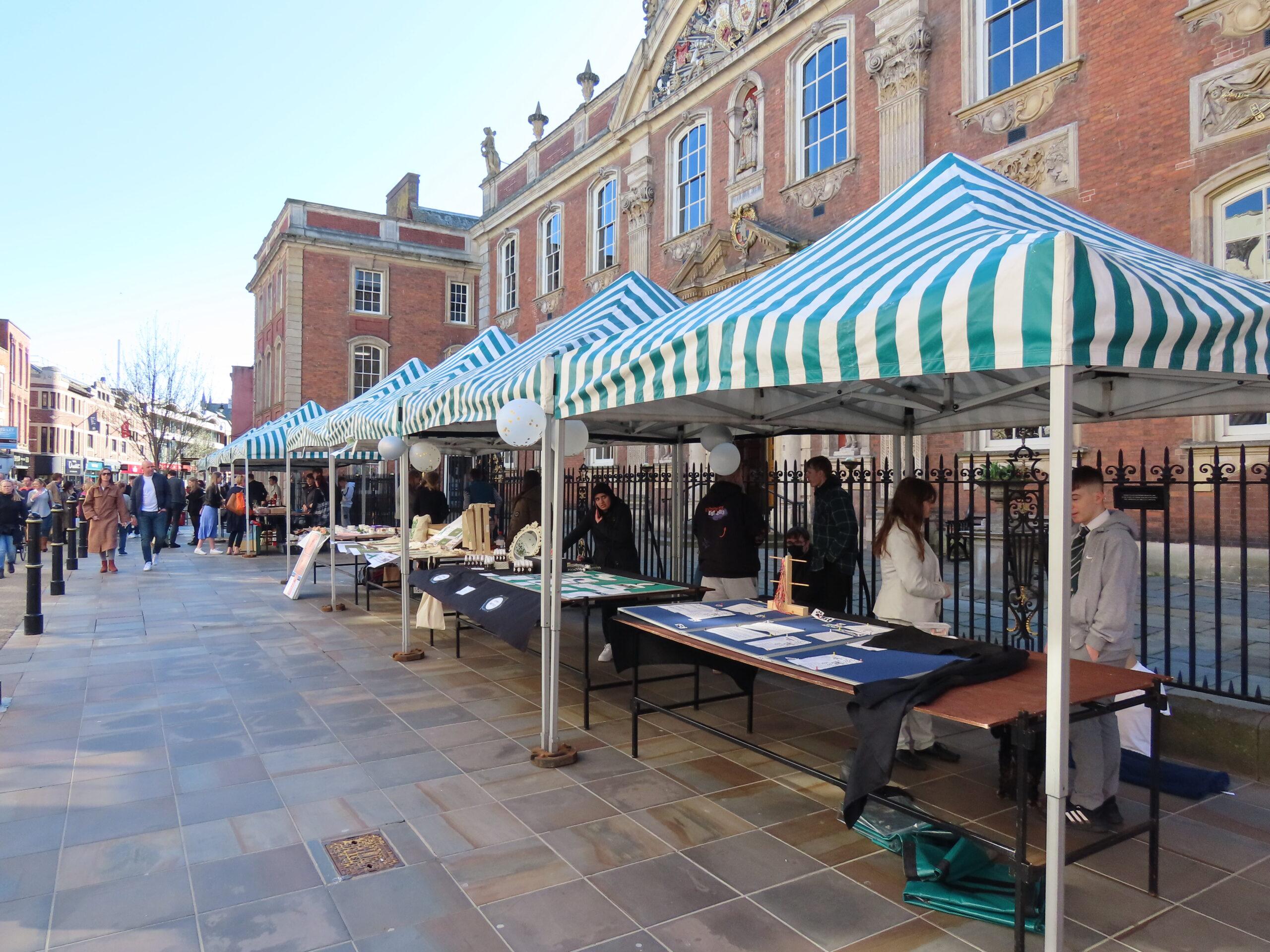 Worcestershire Youth Trade Fair
On Saturday the 18th March Young Enterprise students representing schools from all over Worcestershire will line the High Street to test their selling and customer service skills.
These students are all taking part in Young Enterprise's Company Programme Company Programme Overview which supports 15 to 19 year olds to set up and run their own business across one academic year. These young people work together in small groups to form a Company – raising real finance, carrying out market research, developing their own product or service, taking this to market and managing the company finances. These comprehensive experiences of enterprise improve the employability of young people, developing skills and attitudes in key competencies including financial literacy, teamwork, communication, resilience and problem solving.