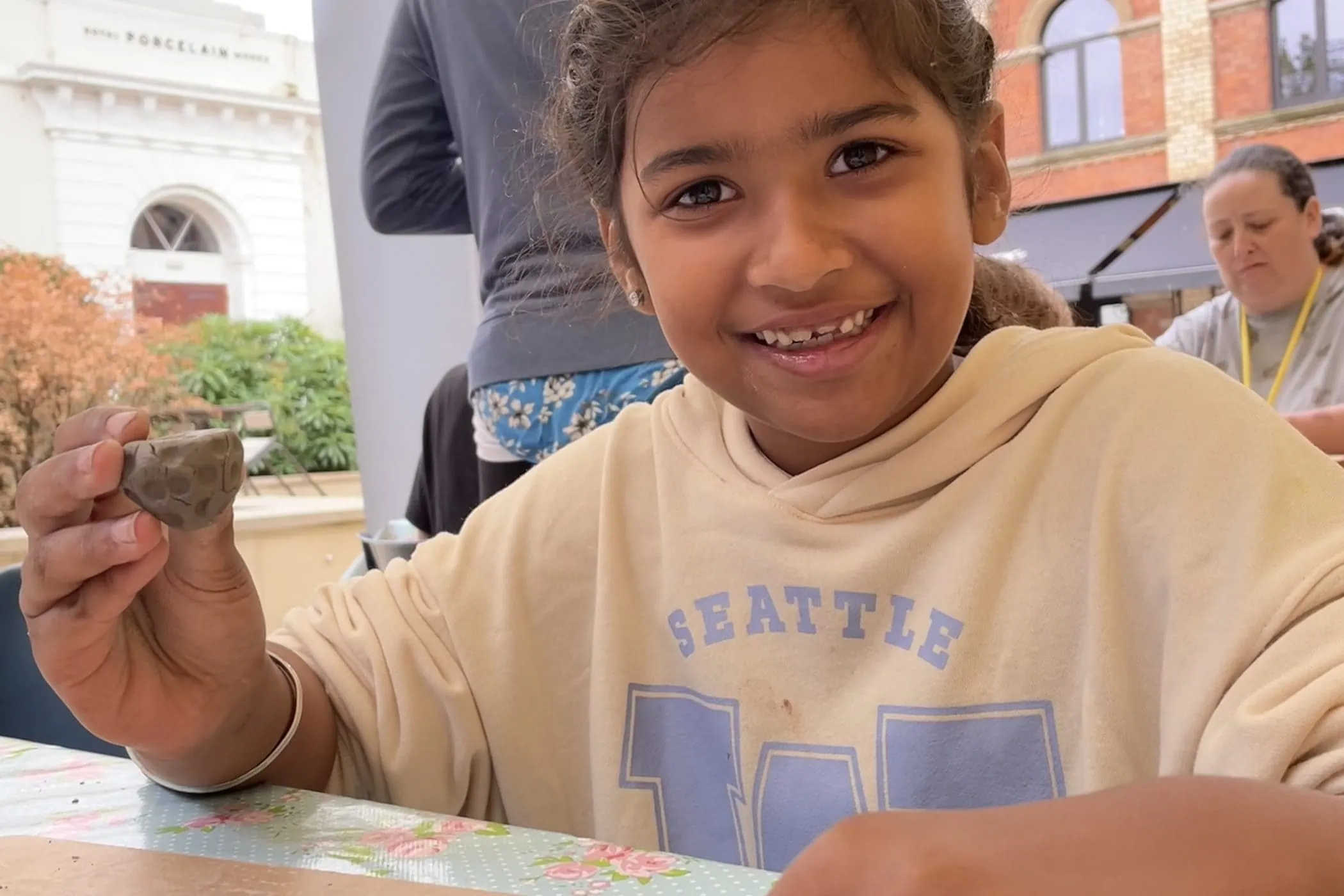 FAMILY SUMMER FUN DAY 2023 AT THE MUSEUM OF ROYAL WORCESTER
Join us on Wednesday 16 August 2023 for our all-ages summer fun day inspired by the herbs and edible flowers painted on and served on Worcester porcelain.
Enjoy lots of fun, creative and sensory activities including flower smash art pictures, where you will put together your own herb posy/bouquet garni for cooking or a refreshing soft drink infusion. Choose to get hands-on with clay, making your own take home seed bombs or create a clay plaque with pressings and textures using herbs and flowers.
Summer fun day visitors can also enjoy tea-tasting of herbal and flower teas served in Royal Worcester china, demonstrations of ceramic techniques by former Royal Worcester artists and get close to examples of Worcester porcelain from our handling collection.
Booking required.