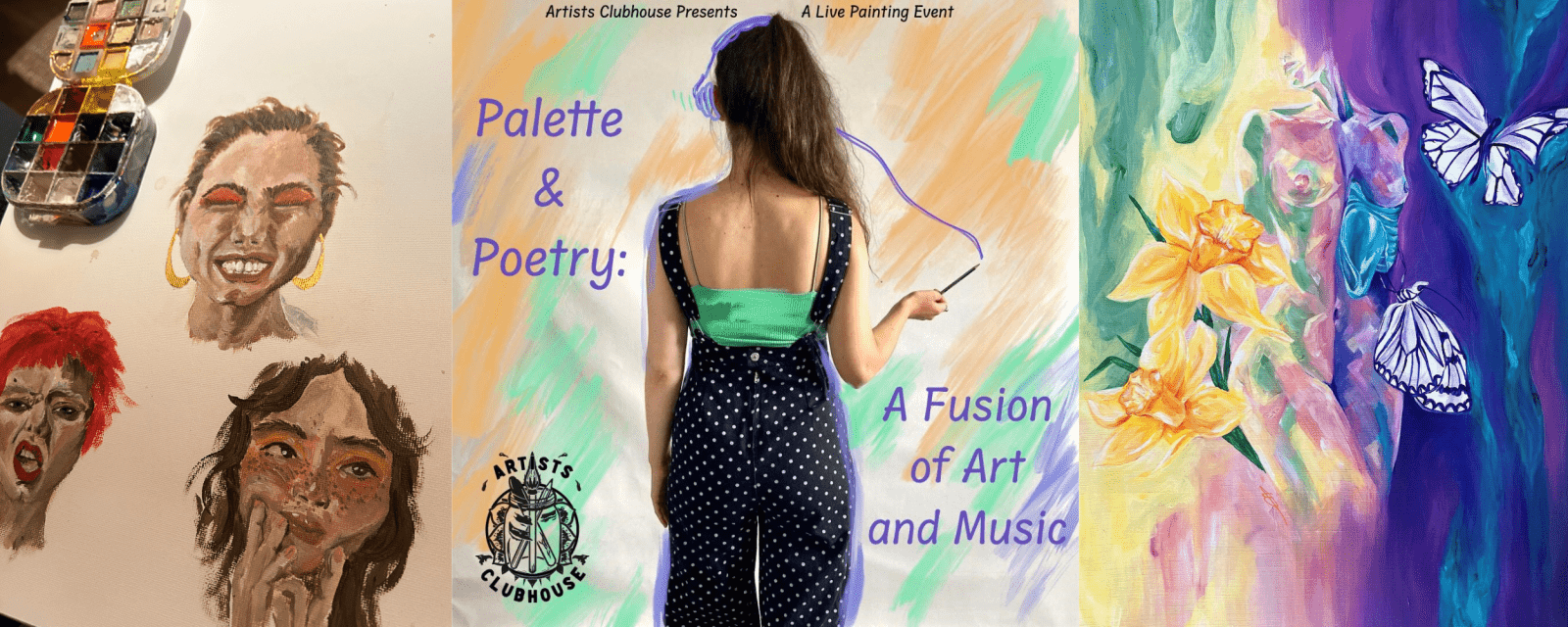 Palette & Poetry: A Fusion of Art and Music – Worcester Fringe
Artists Clubhouse is a local company that is committed to promoting positive mental health through creativity. Being involved in the Worcester Fringe is a really exciting opportunity to share our message with a wider audience that art in any form can really help support a positive and joyful mind.
For Palette & Poetry: A Fusion of Art and Music, a selection of local artists will be painting live outside Huntingdon Hall, inspired by their favourite lyrics. All of us have a very different style and are inspired by different things but the joy of creating is shared. Don't miss these very different artists using a range of different mediums to create completely different works.
Artists Clubhouse will be outside Huntingdon Hall in Chapel Walk at Crowngate from 11am on Saturday 29th July. Come along and meet them in person – and perhaps get inspired to have a go yourself at home!
FREE EVENT