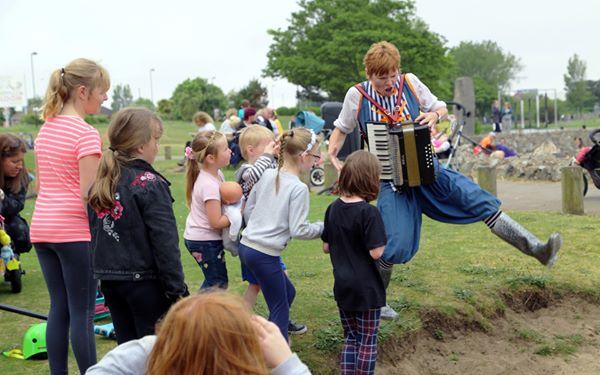 Rhubarb Theatre presents Interactive Storytelling: We're going on a Bear Hunt
Join Kirsty from Rhubarb Theatre for Michael Rosin's timeless classic, as we swish through the grass, splish through the river and splosh through the thick oozy mud, in this interactive story, packed with acting out, music, craft and more.
The perfect interactive activity to keep your little ones entertained this summer and a chance to join in the fun yourself!
Want to see more from Rhubarb Theatre?
Don't miss Rhubarb Theatres performance of The Bombardiers! FREE Street Theatre perfect for the little ones, three courageous airmen, Roger, Reggie and Rupert are returning from battle when their trusty aeroplane is caught in a freak storm! Taking place outside Huntingdon Hall at 3.30pm, click the button below to learn more.
Booking required:  £15 (1 child & 1 parent), £5 for additional child/parent