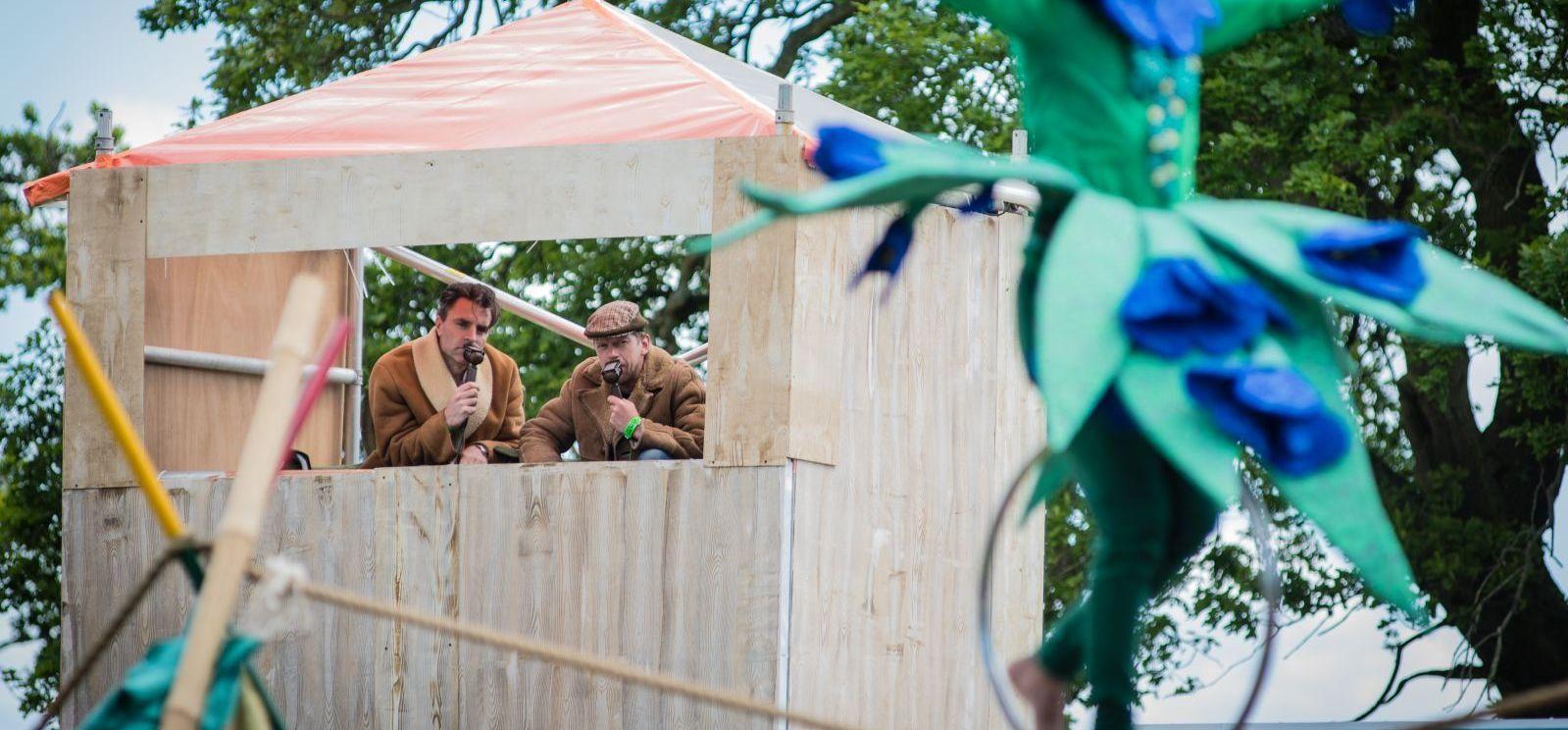 Stan's Cafe presents The Commentators
Once stalwarts of the radio, whose voices brought major sporting events into the nation's living rooms, The Commentators have fallen from favour. Now they bring their commentary skills and unquenchable enthusiasm to commentate on every and anything except professional sport.
A witty generous and engaging improvised walkabout act suitable for all audiences. The
commentators provide sports commentary for everyday life, causing people to reflect on
their place in the world.
The Commentators will be outside Huntingdon Hall in Chapel Walk at Crowngate from 10.30am on Saturday 29th July. Come along and meet the Commentators in person – and who knows, you might end up on the radio yourself!
FREE EVENT