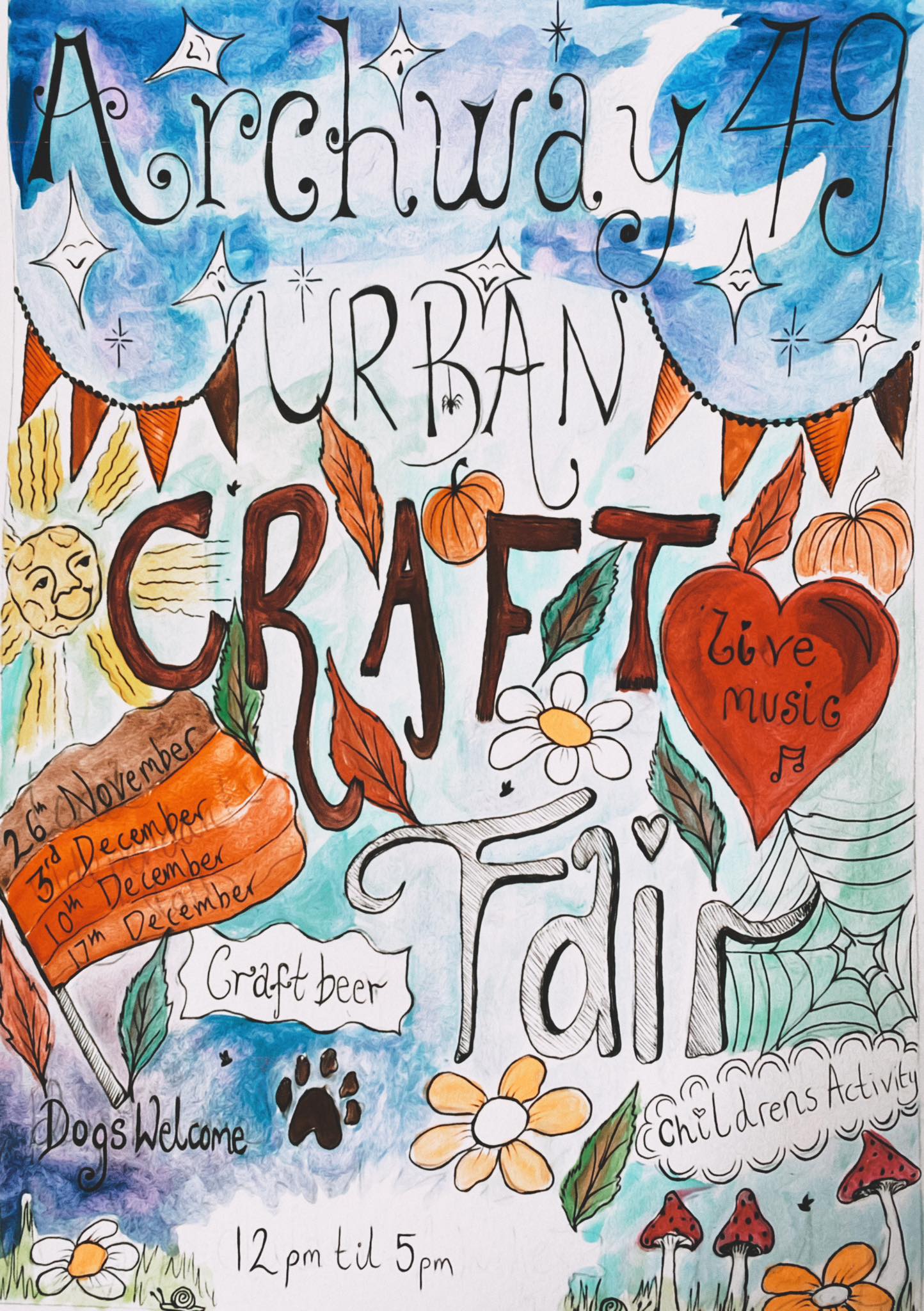 Urban Craft Fair : Live Music, Children's Activity, Craft Beer
26th November 2023
3rd December 2023
10th December 2023
17th December 2023
We're proud to present Urban Craft Fair are coming to Archway 49 this Christmas!!
Urban Craft Fair which is ran by Theone Mae Dawes, aim to provide you with wonderful uniquely selected pieces of art, clothing, jewellery, ceramics and more!!
Handmade by our talented artists and designers local to your area
If you're looking for something that extra bit special for Christmas come on down, support our local businesses and have a drink with us!