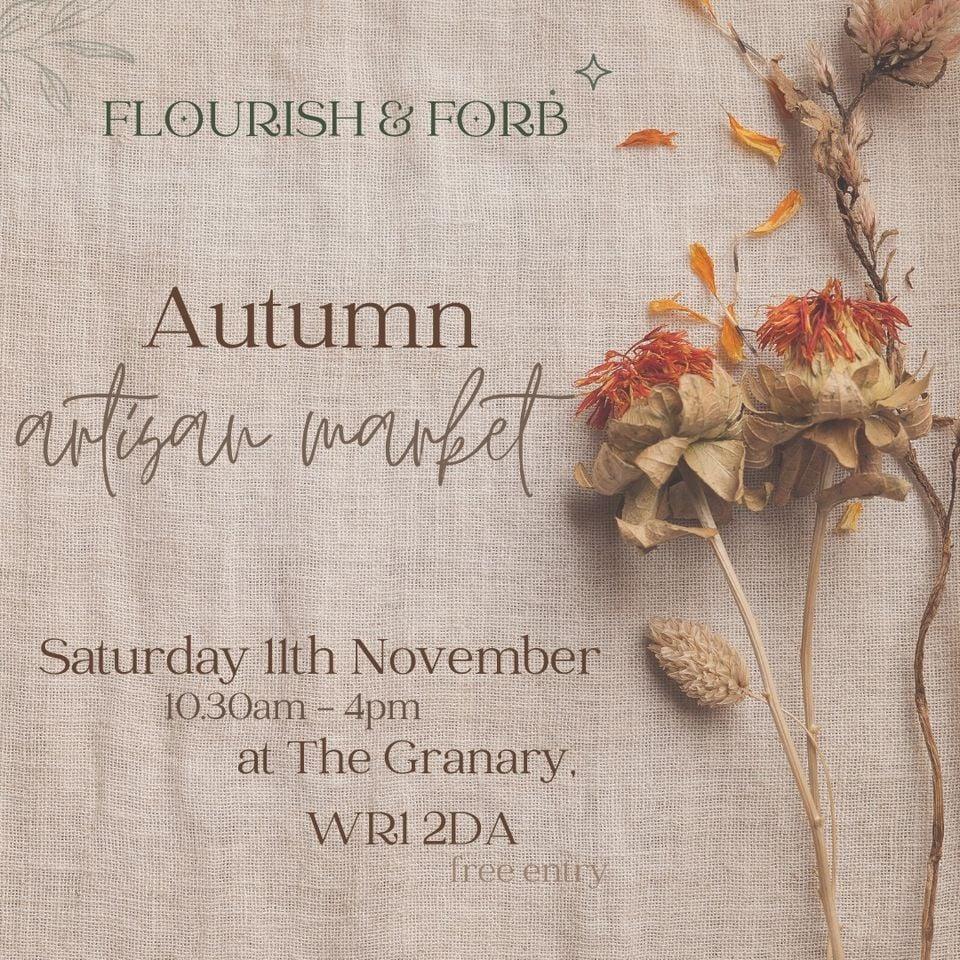 Worcester Autumn Artisan market
Worcester Autumn Artisan Market – Flourish & Forb
Seasonal local artisan markets feating local artists, crafters, makers, and designers.
Discover the magic of Flourish & Forb markets, where creativity thrives and local artisans shine.
These seasonal artisan markets are thoughtfully organized and passionately run by artists themselves, all united with the common goal of uplifting their fellow local creative businesses.
Supporting local independent businesses has never been more enjoyable. Flourish & Forb bring together a diverse array of talented artists, makers, and designers, each eager to showcase their exquisite handmade creations. From stunning jewelry to intricately crafted home decor, there's something for everyone. Take this opportunity to embrace the rich tapestry of creativity that lies within your community.
What's more, admission is completely free! No need to fuss over tickets, as your entry is welcomed with open arms. However, by securing your ticket, you'll gain access to an array of event reminders and stay up to date with the latest news and updates surrounding the market. Ensure you're in the know, allowing you to make the most of this extraordinary experience.
Join us at Flourish & Forb markets, where the spirit of artistry intertwines with the spirit of community. Engage with passionate artists, support local talent, and unearth remarkable treasures that will inspire and delight. Mark your calendars and get ready for an unforgettable day out that celebrates the beauty of handmade craftsmanship.