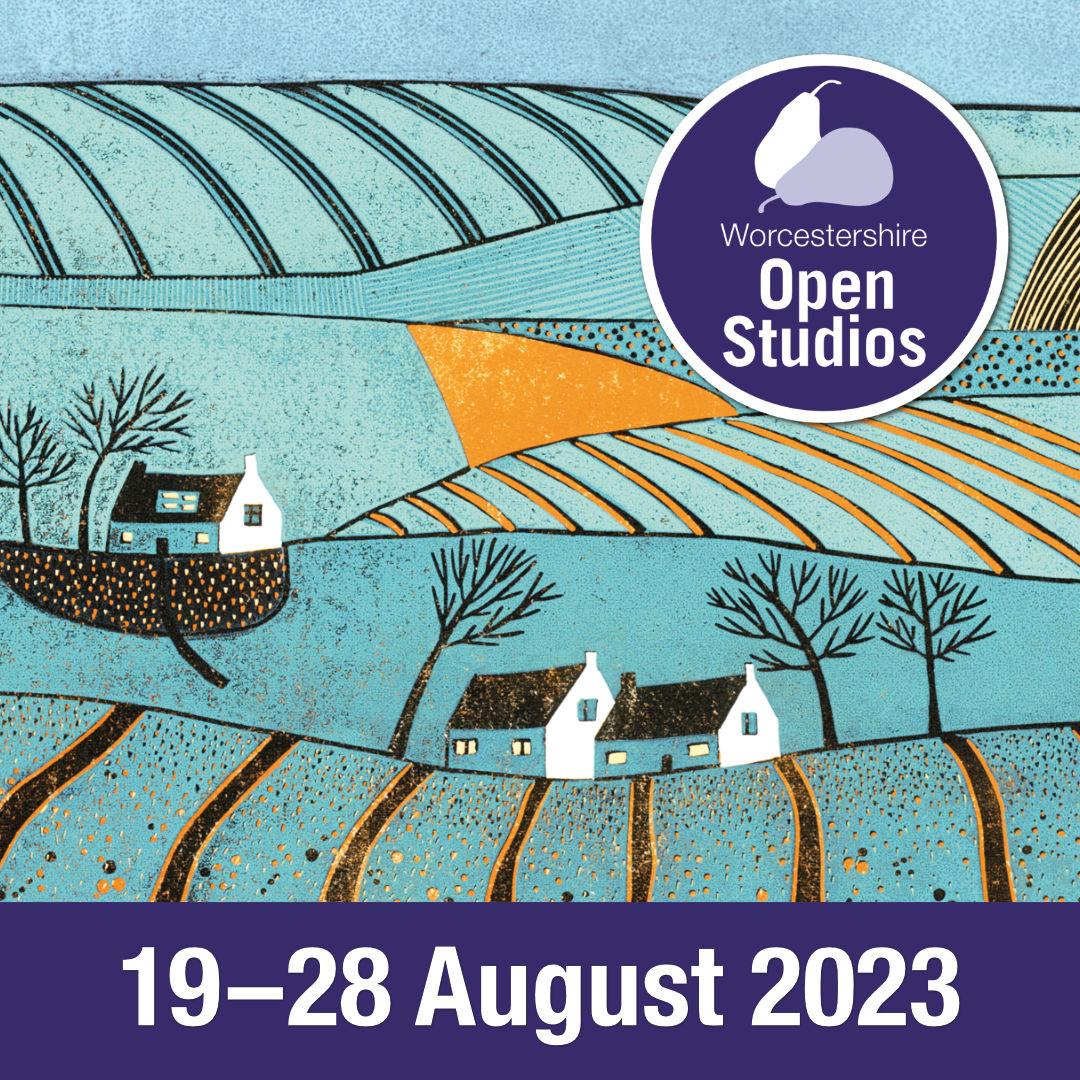 Worcestershire Open Studios
Worcestershire Open Studios – the county's largest FREE annual art event – returns 19-28 August 2023.
Artists and makers will be welcoming the public into their studios, giving behind the scenes access into how they create their art. This year the event has more studios then ever to visit – 97 venues will showcase 128 artists, with over 40 artists taking part for the first time.
There is a diverse range of artwork on show including painting, sculpture, printmaking, jewellery, ceramics, photography, textiles and woodworking. All studios are free to visit.
Experience the joy of looking at local art, to see what's happening in your area, to meet the vibrant and creative makers we have in our county. Learn and ask questions, see the tools and materials artists use, watch demos and in some cases you may also have the chance to have a go. The artist's work will be on display with the chance to buy original art. Many artists will have prints, cards and gifts for sale too.
Worcestershire Open Studios is also a great opportunity to explore our beautiful county, and enjoy an inspirational day out.
Following the success of last year's longer event, this year's event will again be open over 10 days. This gives more opportunity to see the artists taking part. Check the website or printed guide for an artist's opening times as these vary, and not all artists are open every day.
Visit the Worcestershire Open Studios website, where you can search for artists by  name, artform, location or date they are open.