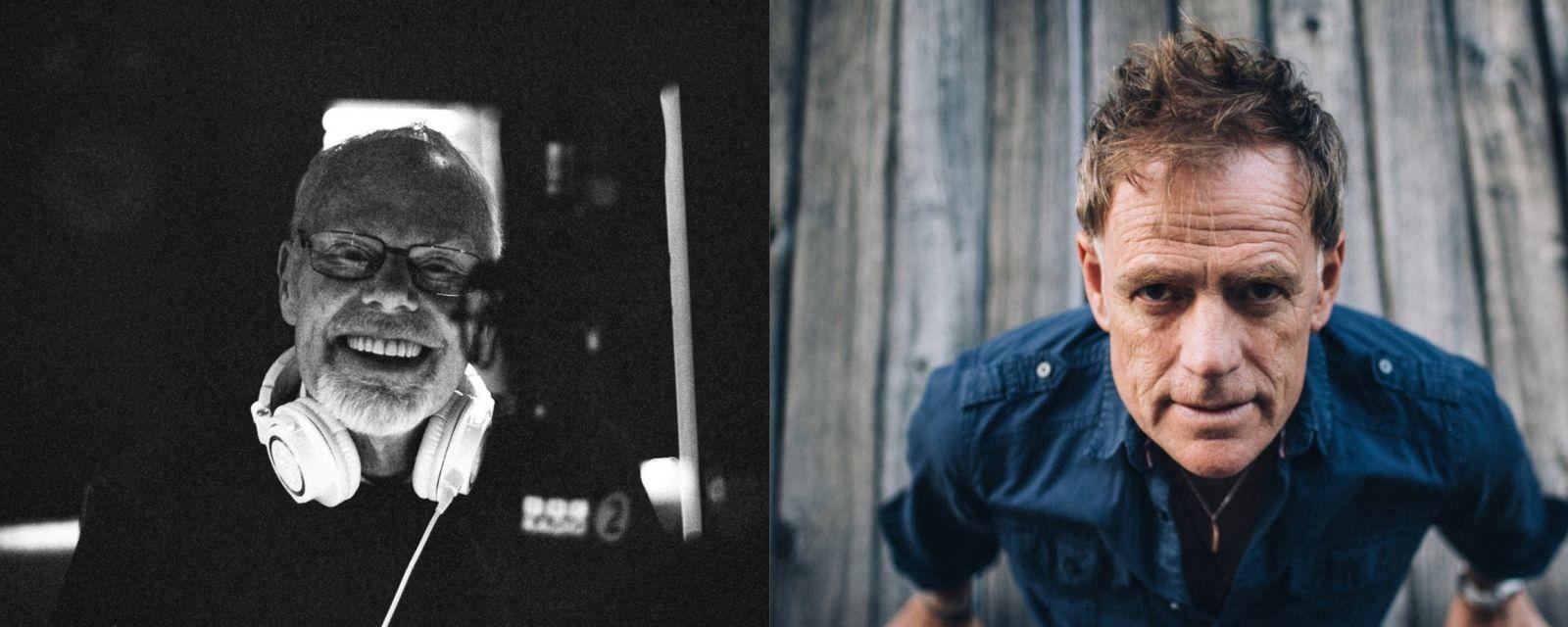 An Evening with Bob Harris OBE & Martyn Joseph – Worcester Fringe
Bob Harris OBE in conversation with Martyn Joseph: An evening of stories and music
"Whispering" Bob Harris needs no introduction: A legendary broadcaster, writer and presenter who has guided the soundtrack of millions over a career spanning the best part of 50 years.   He has established a worldwide reputation as one of the most trusted and influential broadcasters of his generation – described by Radio Times as "…one of the greats of British contemporary music broadcasting" and by The Mail On Sunday as "a national treasure".
Award winning Welsh singer songwriter Martyn Joseph is also described by MOJO magazine as " A Welsh national treasure"  who is "one of the most charismatic and electrifying performers in Britain today", according to Tom Robinson. Martyn's most recent album, "1960", has been in the UK Folk Chart for the majority of the last 18 months.
Bob and Martyn have been friends for many years and these shows see them onstage together for an evening of conversation and music, and through his candid onstage conversations with Martyn,  Bob shares stories and anecdotes from throughout his illustrious career
Few people have taken as many bands into mainstream consciousness as Bob Harris – from his groundbreaking work in 1970s on BBC Radio 1 and the legendary Old Grey Whistle Test TV shows to his current programme Bob Harris Country on BBC Radio 2.
His guiding principle is the pursuit of excellence – reflected in the passion of his broadcasting and his devotion to the best music. He is a trusted guide and mentor to millions who have music at the centre of their lives. When Bob gives his support to an artist, people listen.
His tireless promotion of emerging and cutting-edge music has been second to none across a career that has seen him acknowledged by a series of international awards. In 2011, Bob received an OBE for his services to music broadcasting. He has twice been named International Music Broadcaster of the Year by Country Music Association – who also awarded him the prestigious Wesley Rose International Media Achievement Award in 2012. He is a fellow of University of Northampton, has received a UK Heritage Award, a Mojo Medal and was inducted into UK Radio Hall of Fame in 2009.