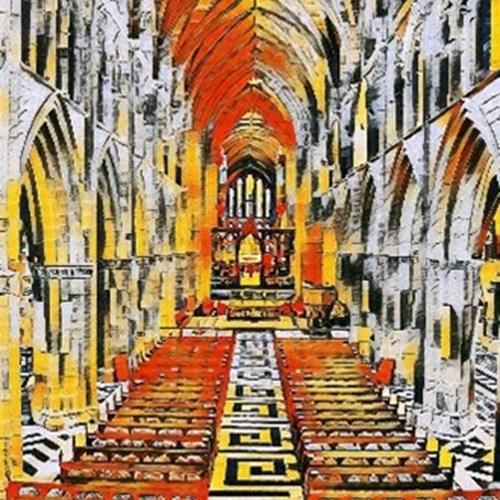 Art in Sacred Spaces Exhibition | Summer 2023
During August 2023 the Cathedral will host a summer art exhibition entitled 'Art in Sacred Spaces'.
The exhibition will showcase the work of 11 professional visual artists, three local schools and a community art installation, totalling over 50 pieces of wonderful art around the cathedral. There will be a diverse range of media on show including textiles, glass, sculpture, paintings and fashion design.
Further details will follow soon.
Opening times:
10am–5pm Monday–Saturday (last entry 4.30pm)
1pm –3pm on Sundays (last entry 2.30pm)