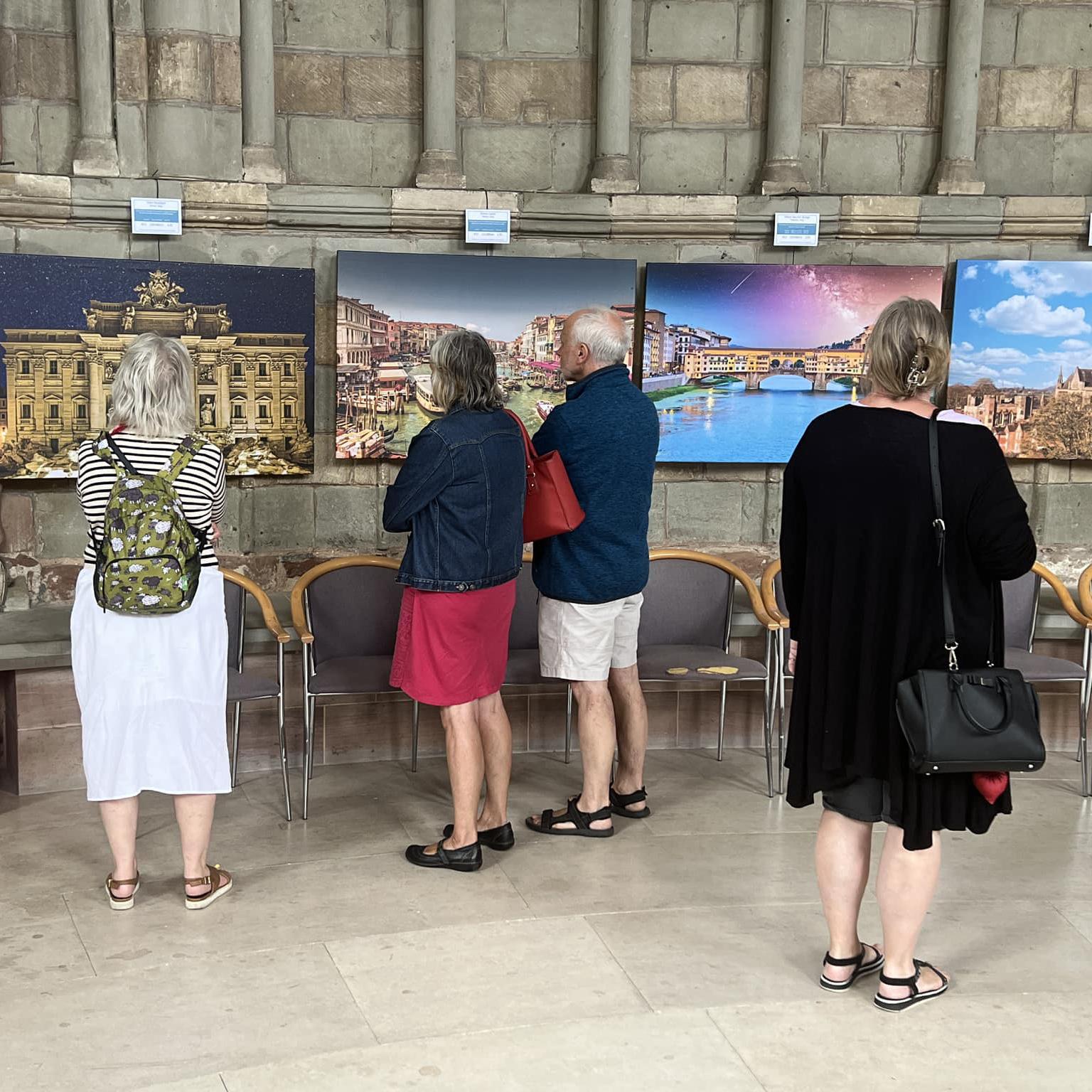 LOCAL PHOTOGRAPHER'S LANDSCAPES IN WORCESTER CATHEDRAL EXHIBITION
A local professional photographer is to have many of his impressive aerial and land-based landscape images exhibited in Worcester Cathedral's historic Chapter House, from 29 October to 4 November.
Michael Whitefoot, who lives near Martley, will exhibit 40, large-scale wall canvases of his work, marking his third Worcester Cathedral exhibition.
The photographs include many well-known Worcestershire landmarks, such as Worcester Cathedral and the Malvern Hills, as well as eye-catching vistas from further afield.
During the exhibition visitors will be able to purchase any of the canvases, which range from £45-£70, by asking at the Worcester Cathedral shop. Other canvas sizes will also be available on enquiry.
Michael confirmed: "Usually my work appears in shops on items such as postcards, gifts and jigsaw puzzles, plus I've recently published four books of Worcestershire, Herefordshire, Wales and Cotswolds landscapes. So it will be exciting to see my photos in an art gallery context again."
Michael Whitefoot's photography exhibition is free to visit, and will be open in Worcester Cathedral's Chapter House (off the Cloisters) from 29 October to 4 November during normal Cathedral opening hours (unless in use for short private events). For a taster of Michael's work, visit www.michaelwhitefoot.co.uk