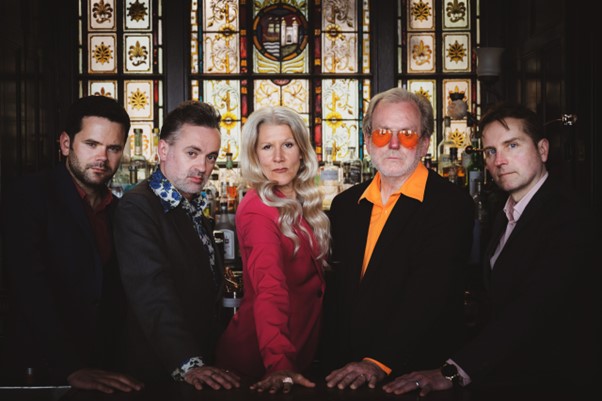 Moscow Drug Club
A curious musical place where elements of Berlin Cabaret, Latin Tinge, French musette and storytelling meet…..
Imagine having a few to drink and staggering arm in arm into the darkness of an eastern European cobbled street and stumbling into a bar where Django Reinhardt and Tom Waits are having an after-hours jam with the local Tziganes.
Combining their original material with songs by the likes of Jaques Brel, Tom Waits, Leonard Cohen & Eartha Kitt,
Moscow Drug Club deliver an intoxicating and intimate musical experience.
Moscow Drug Club have played some great venues and festivals of note including: WOMAD, National Theatre London,  International Gypsy Guitar Festival, Trowbridge Pump Festival, Edinburgh Jazz & Blues Festival, Purbeck Folk Festival, Le Quecumbar London, Marlborough Jazz Festival, Royal Albert Hall, Harbourside Festival, Dartmouth Festival, Larmer Tree Festival, Sundial Theatre,  St George's Music Hall, Bristol Beacon, Birmingham Jazz Festival, Bristol International Jazz & Blues Festival, Twinwood Festival, & Beehive Theatre, Dart Music Festival, Canterbury Festival…