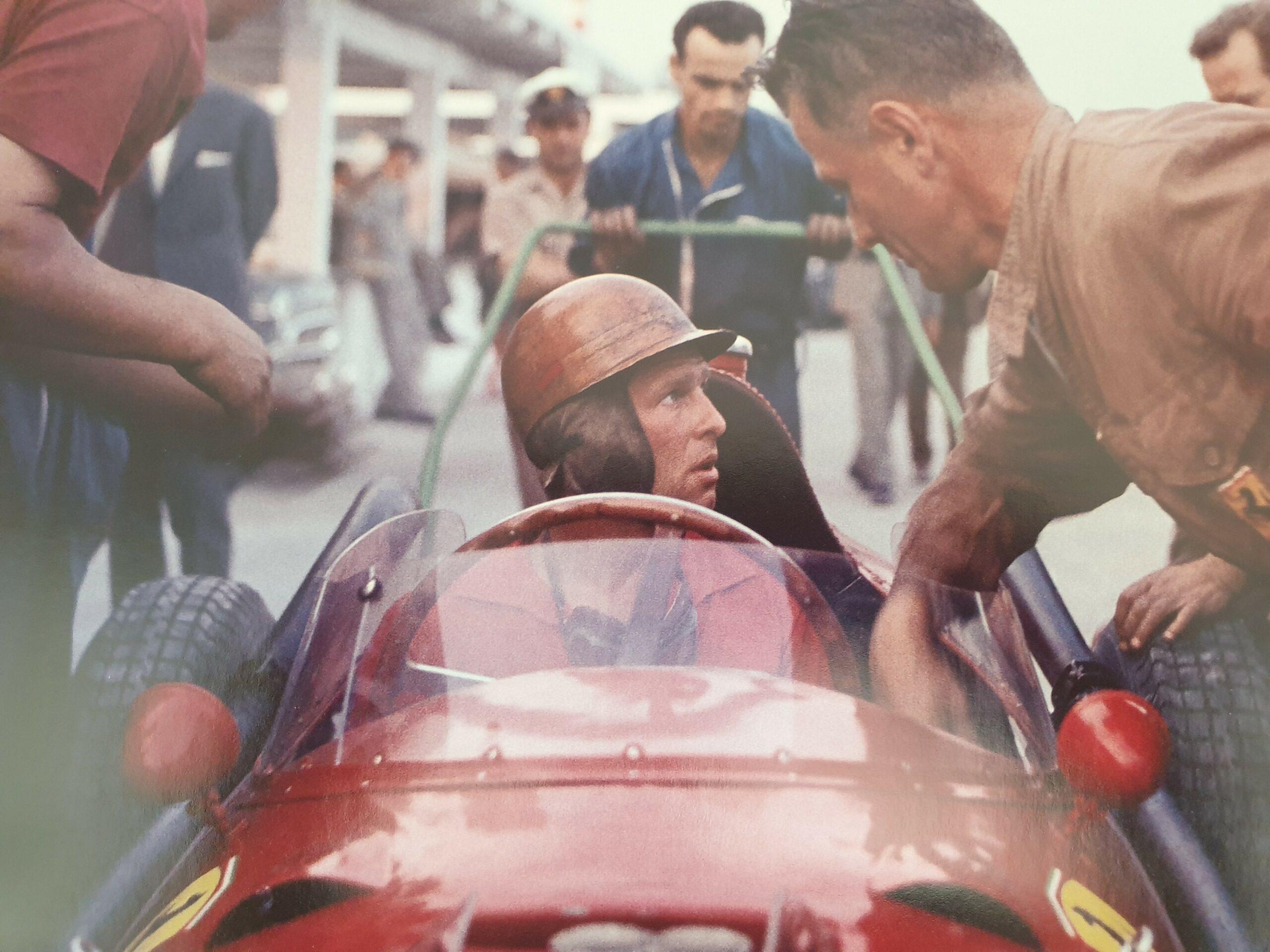 Peter Collins Worcestershire's Formula One Hero
A new exhibition celebrating the life of Worcestershire's Formula One hero Peter Collins has been curated by the team at Worcester City Art Gallery & Museum. The exhibition opens at Worcester City Art Gallery and Museum on 10 June until 20 January 2024.
Collins was born in 1931 in Mustow Green near Kidderminster. Alongside Stirling Moss and Mike Hawthorn, Collins was one of the three British golden boys of 1950s motor racing, in its most glamourous and dangerous era. He was offered a place in the 1956 Ferrari F1 team, a line up which included World Champion Juan Manuel Fangio.
Collins could have been Britain's first Formula 1 World Champion in 1956 but, in the days when drivers could change cars during a race, Peter stopped in the last race of the season, the Italian Grand Prix in Monza and gave his car to Fangio, when the Argentinian's car suffered mechanical problems. This gesture prevented Collins from winning the world title and allowed Fangio to claim his fourth title. Peter said of his actions; "I am only 25 years old and have plenty of time to win the championship on my own."
Sadly, Collins died less than two years later, at the age of just 26, following a fatal crash during the 1958 German Grand Prix at the Nürburgring. The racing world had lost a highly professional and technically gifted driver.
FREE entry