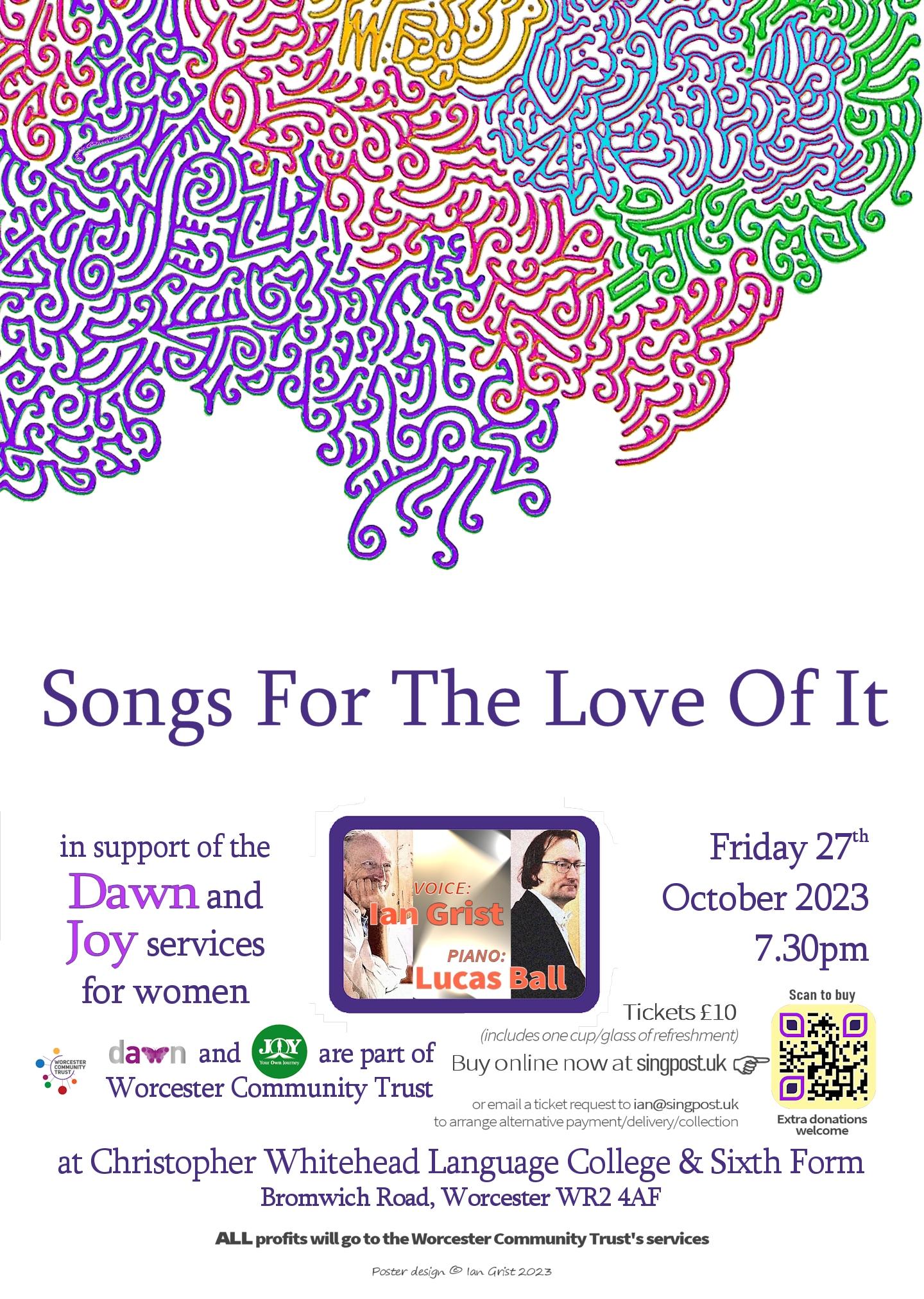 Songs for the love of it
A number or two from Les Miserables, The Phantom Of The Opera and West Side Story, mixed with beautiful arias, poetic songs, a touch of jazz and a bit of messing around for the fun of it.
In support of the Dawn and Joy services for women.
Friday 27th October 2023.
7:30 pm