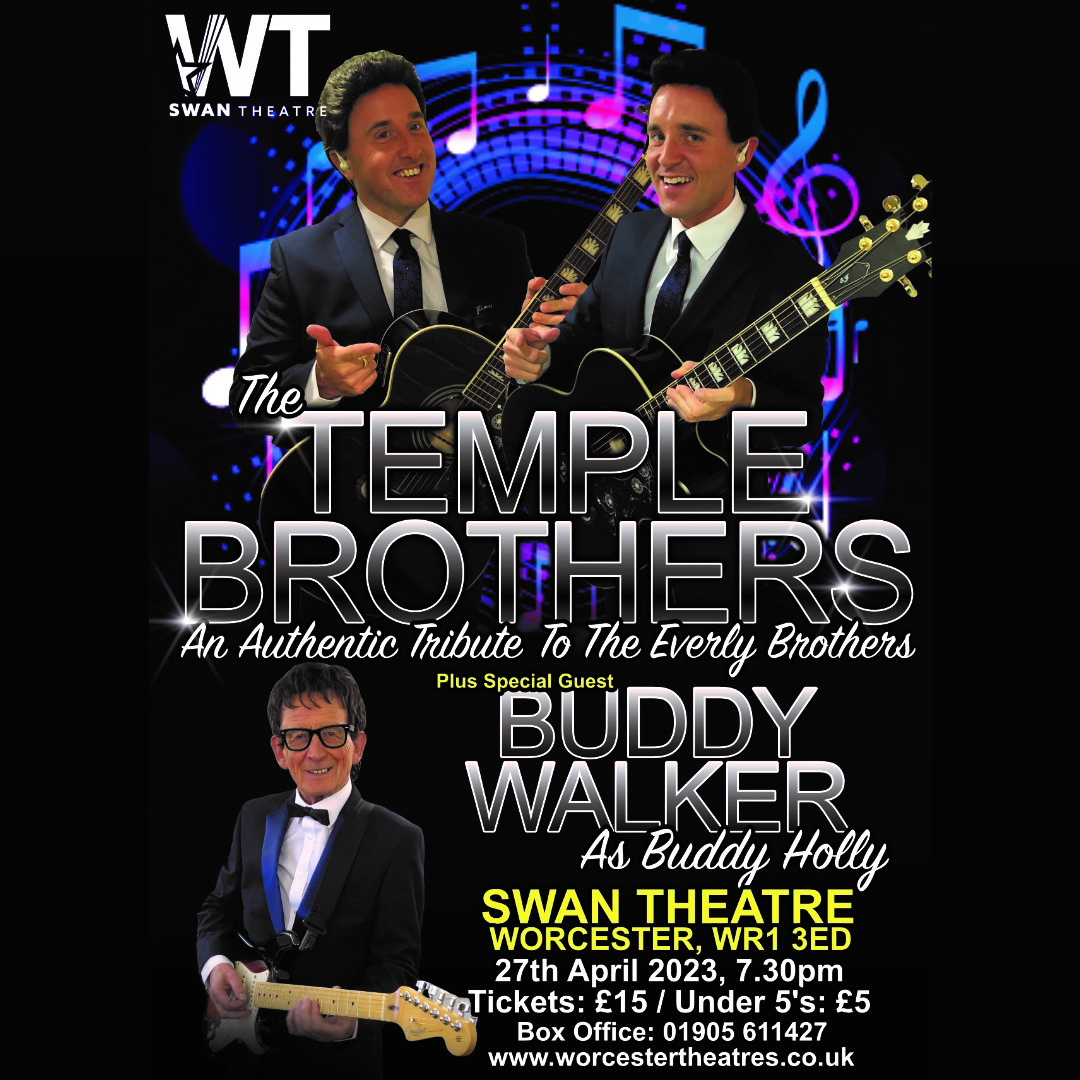 The Everly Brothers & Buddy Holly Tribute Show
The Temple Brothers, officially the UK's No.1 Tribute to The Everly Brothers as voted for by the National Tribute Music Awards 2017, are proud to announce the return of their theatre Show.
The show is dedicated to the music of one of the greatest harmony duo's, the Everly Brothers. Just as the Everly Brothers were the Temple Brothers are real-life brothers, their harmonies are unlike anything ever heard, truly not to be missed.
With Live Acoustic Guitars, Flawless Harmonies, A truly impressive outing for all, accompanied by special guest star tributes. All the hits are performed in the original keys that The Everly Brothers recorded in their early years, so you dont lose any of that magic that the Everlys created.
Taking you on a walk back down memory lane with all the classic songs that you remember. Cathys Clown, Walk Right Back, Ebony Eyes, Bird Dog, Dream, Let It Be Me, Love Hurts, Devoted To You, Til I Kissed Ya, Wake Up Little Suzie, When Will I Be Loved plus many many more…
Including special guest tributes to: Hank Marvin (The Shadows), Buddy Holly & Jerry Lee Lewis.
This spectacular 2 hour tribute show is simply unrivalled anywhere. Get your tickets now and enjoy The Temple Brothers as they bring to life, the magic of The Everly Brothers!
£5 (under 5s) – £15