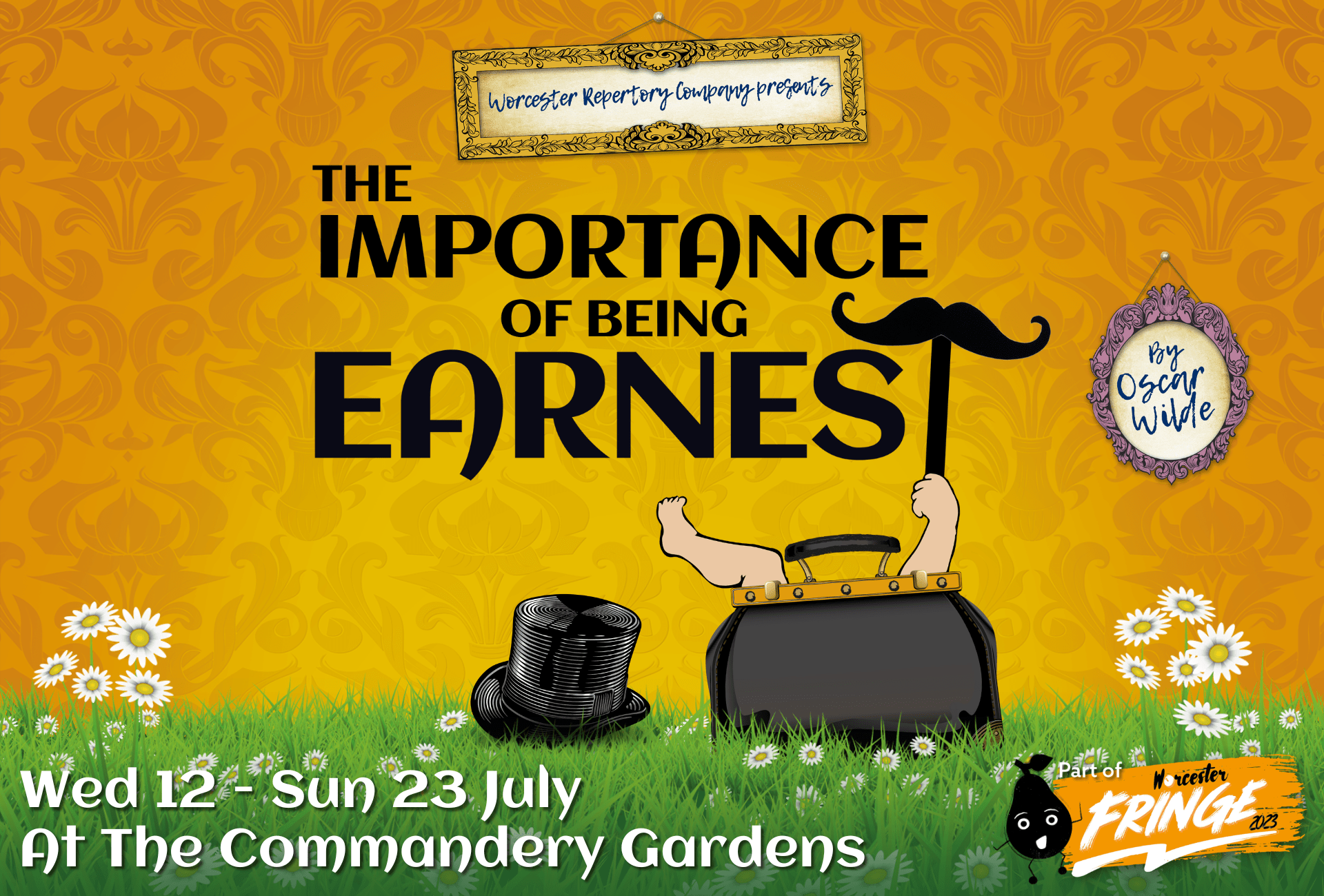 The Importance of Being Earnest
Two young gentlemen, good friends Jack and Algernon, have been bending the truth and hoping to put some excitement into their lives – but they get a lot more than they bargained for when friends become rivals.
Both have been using the same pseudonym "Ernest" on the sly, which would be fine, if they hadn't both fallen in love with (and proposed to!) women using the same name… A comedy of errors, mistaken identities and attempts to claim the one true Ernest cause pandemonium as deceptions are discovered!
This summer, grab your garden chairs, bring your picnics and come join us in the idyllic setting of the Commandery Gardens for some wonderful live, outdoor theatre!
Performance Times
Wednesday – Saturday – 7pm
Saturday & Sunday – 3pm
Please visit website for tickets