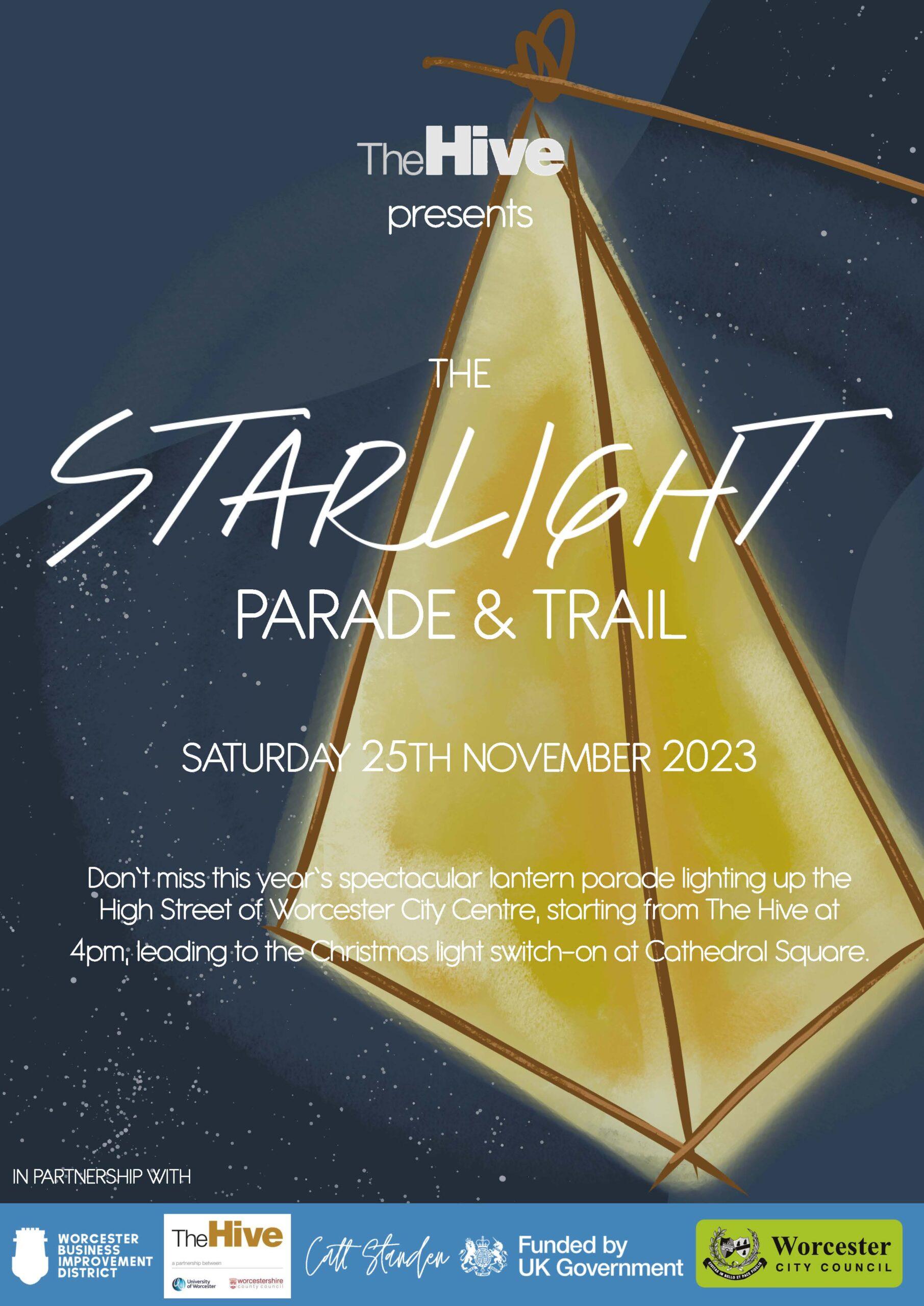 The Starlight Lantern Parade!
Local talented artist Catt Standen has produced four amazing showstopper lanterns for the Starlight Parade around the theme of the famous ballet, The Nutcracker. These special showstoppers will stand 6 feet tall upon puppeteers! If you attend the parade, you will see a Storybook, the magical Mouse King, the Nutcracker and the sparkling Sugarplum Fairy Princess.  The parade will start at 4:00 pm from The Hive, making its way through Angel Place, turning left onto Broad Street before making its way down Worcester High Street finishing at Cathedral Square at approx 4:30pm.
A fantastic window art trail will accompany the starlit event during November and December, with local business windows decorated by local artists. A hidden word game dotted around the city will also spread some festive joy over the extended Christmas period.
After the parade, the showstopper lanterns will be exhibited at The Hive from Monday 27th December 2023 until Tuesday 2nd January 2024 with FREE admission to all and open daily (8:30 am  -10 pm).