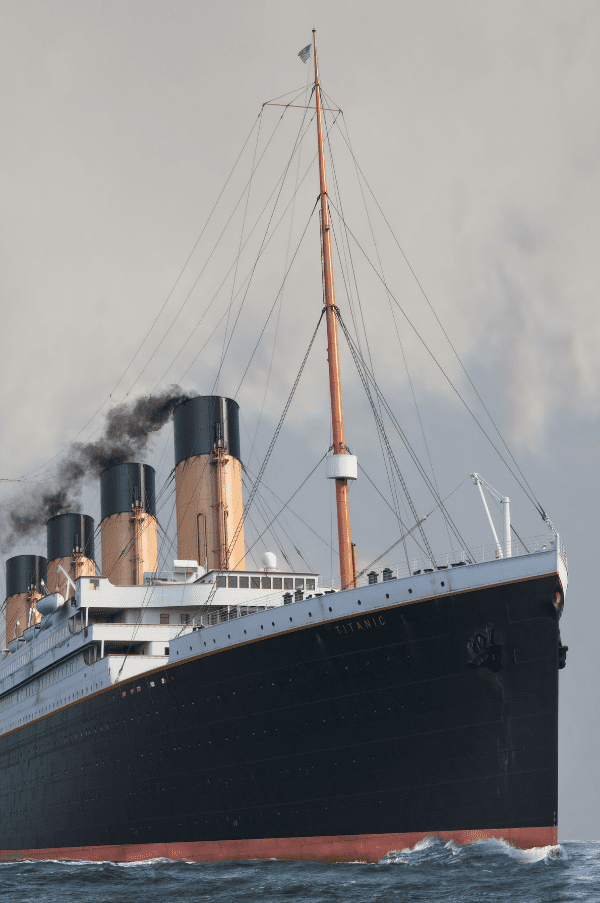 Titanic Exhibition Worcester
This exhibition offers an incredible insight into life aboard the Titanic – the majestic passenger liner which sank in the North Atlantic Ocean on 15 April 1912 after hitting an iceberg, often regarded as one of the 20th century's greatest disasters.
Through remarkable footage of the wreckage, along with real objects and interesting artefacts recovered from the seabed, the exhibition at Worcester's beautiful Guildhall offers a rare chance to discover about the crew, engineers and passengers that set sail on the ship that was known as the 'unsinkable'. Also on display are artefacts from the Titanic's sister ship, the Olympic.
Visitors will be able to see items and read stories about first, second and third class passengers from both ships, as well as discovering items such as silverware and chinaware, a photographic collection from on-board passenger and survivor, Father Browne, plus many more of the Titanic's interior and exterior artefacts that have been recovered from the wreckage site.
Also on display are some props from the 1997 epic Hollywood blockbuster film including a life jacket, one of the Heart of the Ocean necklaces, Captain Smith's teacup and saucer, plus moulding from the grand staircase set.
The exhibition is open 10am – 4pm, Monday-Saturday (the venue is closed on Sunday)
Tickets and booking required please see 'read more'