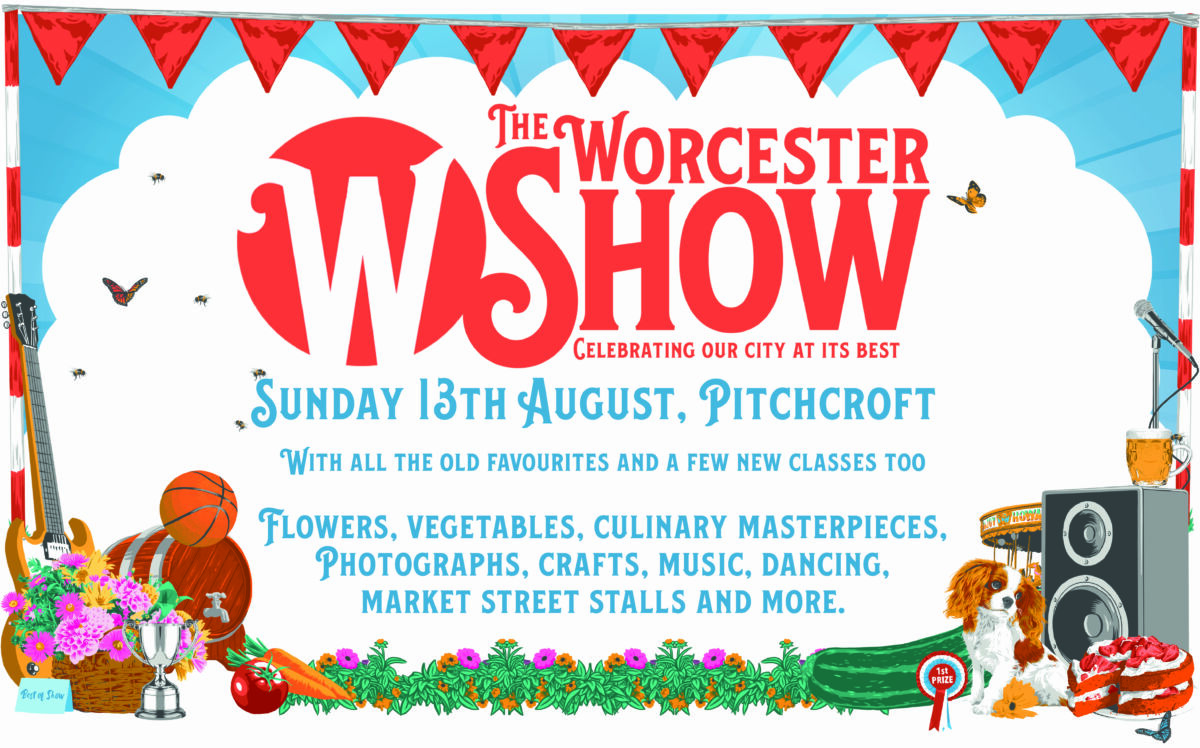 Worcester Show 2023!
This one-day event is a celebration of local produce, horticulture, crafts and community, bringing in residents and visitors alike from across the region.
The Show is held every year in mid-August, attracting in excess of 20,000 people. The Worcester Show encapsulates the feeling of a summer fete, county show, funfair, and music festival, with entertainment for a wide range of individuals, kids and groups, encouraging families to come and spend the day together.
After the success of 2022, the show will again be held at Pitchcroft in 2023 with all the old favourites with a few new classes to tickle your fancy. So whether you have entered your prized flowers, vegetables, culinary masterpieces, photographs or crafts or just wish to browse the displays, enjoy music and dancing or simply wander through the market street stalls – The Worcester Show is the place to be!
Whether you plan to enter the competitition classes, display your creations in veg, fruit, cake or craft form, sample the local produce, browse the displays, enjoy the entertainment on stage, take part in the interactive workshops or simply wander through some of the 100+ market street stalls and enjoy the festival atmosphere, The Worcester Show is the place to be!
A wide range of food and beverage outlets are on offer, catering for all tastes.
If you're coming to the Show by bike, don't forget that you can have it securely stored while you are at the Show.