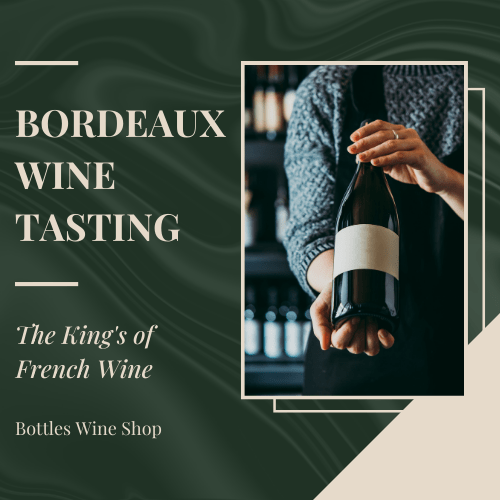 Bordeaux Wine Tasting
Bonjour, wine aficionados and grape enthusiasts; prepare to be royally delighted at our majestic wine tasting event.
September is Bordeaux Wine Month where we celebrate all things from this enchanting part of France. Holding a hge historical significance, the region is known for its phenomenal and world-famous wines, around which much mystique has been placed. It can also be hugely confusing, with labels offering little or no information, prices fluctuating and poor resources for the public looking to learn more about the wine.
On the other hand, when you get the right Bordeaux, things just click.  Bow down to the unparalleled allure of Bordeaux, where the Kings of French wine reign supreme! We've gathered a regal lineup of wines that exude the elegance and grandeur fit for royalty. Big, bold, structured Cabernet dominant wines or plushy, soft and enveloping Merlots transport you to a different place.
We'll be trying a range of wines, whites, reds and dessert wines. Approachably priced Bordeaux Superieur and Cru Bourgeois, as well as premium named appelations such as Margaux, Haut-Medoc and Saint Emilion. There will be 8 fantastic Bordeaux wines to be sampled, plus superbly paired charcuterie to accompany them. When it comes to French wine, Bordeaux reigns supreme as the true wine monarchs! À votre santé! Cheers!
Terms and Conditions apply, see event page on website for full details.