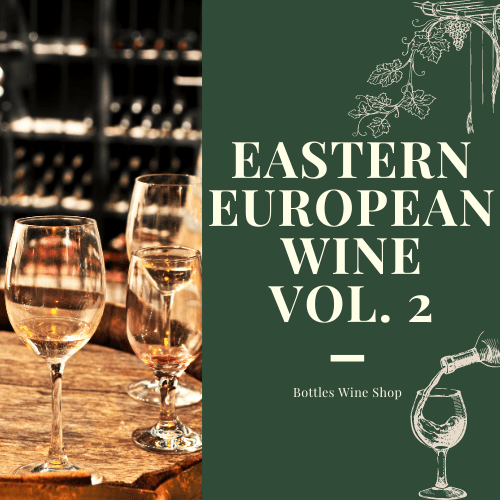 Eastern European Wine Tasting Vol.2
July brought about our first Eastern European wine tasting to rapturous reception; with access to a vast portfolio of wines and vast requests, we are throwing a Volume Two!
Eastern European wine is an enigma, slowly finding its way into our consciousness and showing itself able to compete with the better-known wine-producing regions in terms of having a distinguished winemaking heritage, as well as a treasure trove of unique grape varieties to explore.
The extra special part of this tasting is that we will have a special guest, Yordan Rusev, a representative of 'Globul wines' and 'The Old Cellar'. These guys are Wine merchants & a wholesale company in the UK specializing in wines from the Balkan & Mediterranean countries and Yordan is not only a passionate advocate for wines from this part of the world but also a winemaker himself in his native Bulgaria!
We will be sampling 8 wines from all over the eastern part of the continent including Bulgaria, Romania, Armenia and Georgia. Whether you're a wine connoisseur or simply curious to expand your palate, this is an experience not to be missed. So, mark your calendars and bring along your sense of adventure, because our "Sip & Savor" sequel promises to be an enchanting evening of fine wines, delightful company, and unforgettable memories. See you there, glass in hand! Na zdraví! Cheers!
Terms and Conditions apply, see event page on website for full details.