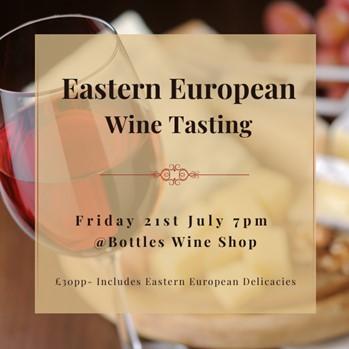 Eastern European Wine Tasting
It's believed that the cradle of winemaking is in Georgia, where they have found the remains of pots with crushed grapes inside them. This was some 8,000 years ago, so why has it taken so long to find its way to our shores? Not a simple question, but definitely a fun one to find out.
Join us at Bottles for a truly eye-opening experience, where we'll be sampling some wines from the lesser known parts of the wine world, interesting and exotic new grapes grown in a multitude of different countries and terroirs. These will be accompanied with some eastern European delicacies.
Do skoro! (See you soon in Bulgarian 🙂) 
Tickets £30:00