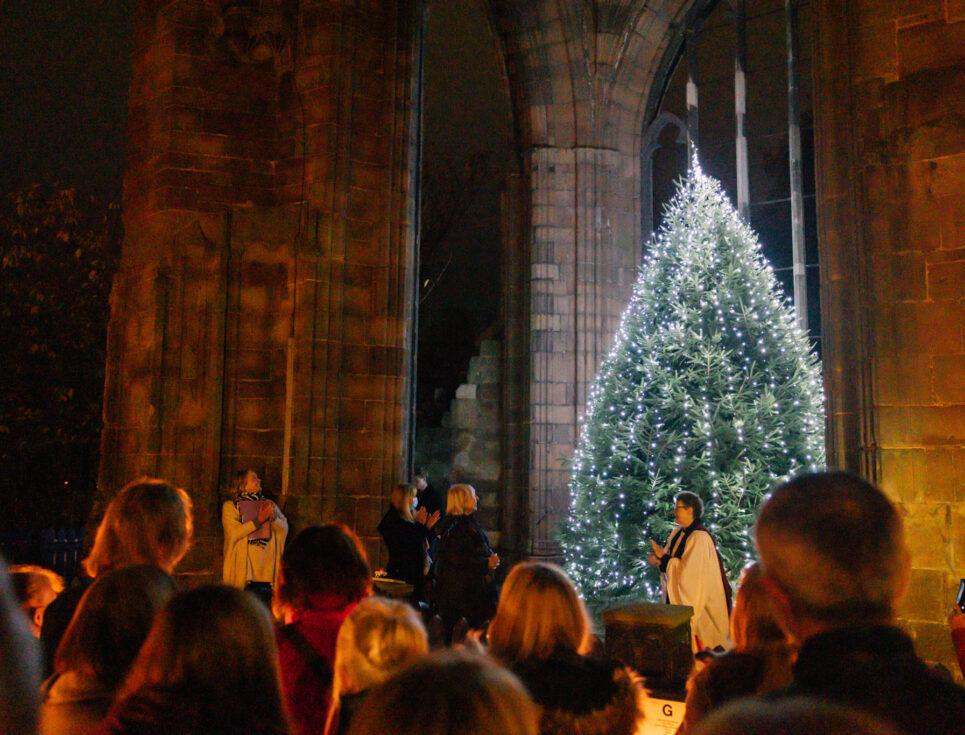 Lights of Love St Richards Hospice
Hundreds of twinkling lights will be lit in memory and celebration of loved ones this festive season, in the annual St Richard's Hospice Lights of Love campaign.
For almost two decades St Richard's has held Lights of Love church services and events in Worcestershire, except in 2020 due to the Covid pandemic.
From the Autumn, people will be invited to donate to the care of St Richard's and dedicate a Light of Love to celebrate or remember someone special. Lights will shine out from the hospice Christmas tree at St Andrew's Spire, Worcester, during the festive season and dedicated names will be published on banners around the city landmark.
Our two Lights of Love events on Friday, 17 November 2023 at Worcester Cathedral at 2.30pm and 6.30pm for 7pm. The evening service is then followed by a light switch on at the Spire.