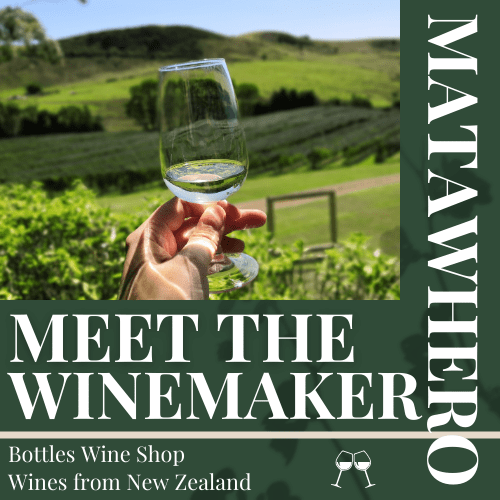 Meet The Winemaker – Matawhero, New Zealand Wine Tasting
Folks, hold onto your wine glasses, because we have a special treat in store for you! We are delighted to announce another of our hugely popular 'Meet the Winemaker' events; having previously hosted South African, Spanish and English winemakers in the past. This is a golden opportunity to talk to someone who has worked in the vineyard, winery, run tastings all over the world and knows all about the business!
Since the first vintage in 1975, Matawhero's founders Bill and Denis Irwin crafted many excellent and adventurous wines, changing the face of New Zealand winemaking forever.
Today, revived by the Searle family, the passion remains true to the founders' determination of producing single vineyard dry-farmed wines that reflect the unique terroir of the Gisborne region. They produce exceptional New Zealand Chardonnay and other wines including aromatics like Gewürztraminer, Pinot Gris, Sauvignon Blanc and Chenin Blanc. They also produce rather lovely Merlot as well!
We are joined by the Winemaker herself, Kirsten Searle, who will be your guide through this delightful journey, sharing stories of winemaking magic and ensuring your glasses are always topped up with joy. So, gather your wine-loving pals and come raise a toast to Matawhero wines – a celebration of the finest drops from the Land of the Long White Cloud! Cheers to a night of pure vinous delight!
Terms and Conditions apply, see event page on website for full details.