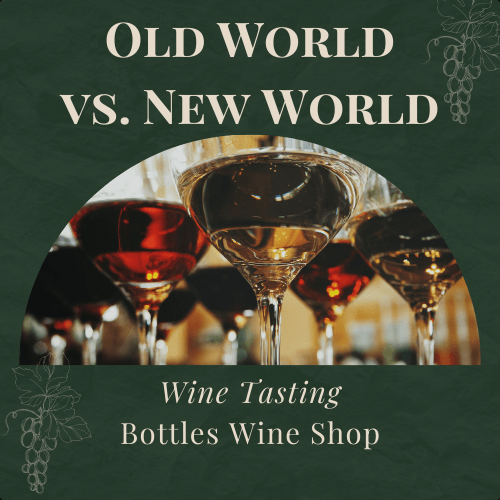 Old World vs. New World Wine Tasting
Join us on this adventure into the wine world, showing some great sparkling, white and red wines from those young whipper-snapper wine-producing regions of the New World and see how they compare with the traditional classics of the Old World.
We will be taking a look at some of the key warmer regions and seeing what makes them classed as New World. Is it just location, or is the production method and technology more modern too? Then we shall taste their Old World equivalents from classic regions, produced using more traditional methods. Which will you prefer?
This tasting consists of tasting four pairs of wines (so eight samples in total) blind and revealing their identities after each pair. There will of course be some tasty charcuterie boards to accompany the wines. Fun, informative and fantastic value. Definitely not to be missed!
Terms and Conditions apply, see event page on website for full details.