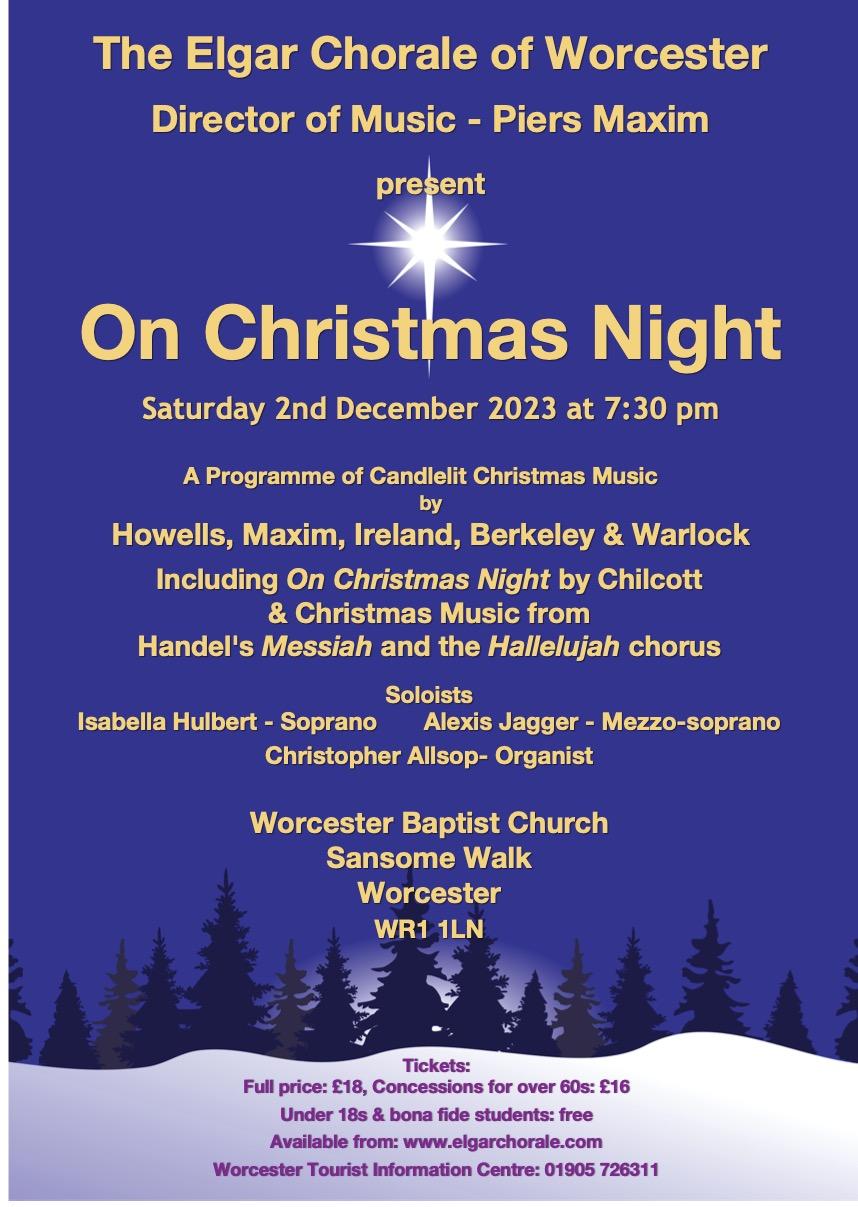 'On Christmas Night' with the Elgar Chorale
The Elgar Chorale of Worcester will be celebrating the spirit of Christmas with two lovely programmes of festive music in Worcester city centre this year and they would love you to join them.
'On Christmas Night' is a candlelit concert taking place during the Worcester Victorian Christmas Fayre that includes audience favourites, including highlights from the Christmas section of Handel's Messiah as well as less familiar but charming seasonal pieces by M Berkeley, Howells, Warlock and the Chorale's own Director of Music, Piers Maxim. The centrepiece is the sequence of carols 'On Christmas Night' by Bob Chilcott where he calls on several familiar carol melodies within his own settings, resulting in an impressive array of styles and moods – from comforting and reflective to jubilant, swinging and folksy: there's something for everyone here! The Chorale will be joined by two soloists from the Royal Academy of Music in London and Christopher Allsop accompanies at the fine organ. 'On Christmas Night' 
Tickets £18 (concessions available) and free for students. Go to www.elgarchorale.com or Worcester Tourist Information Centre on 01905 726311.