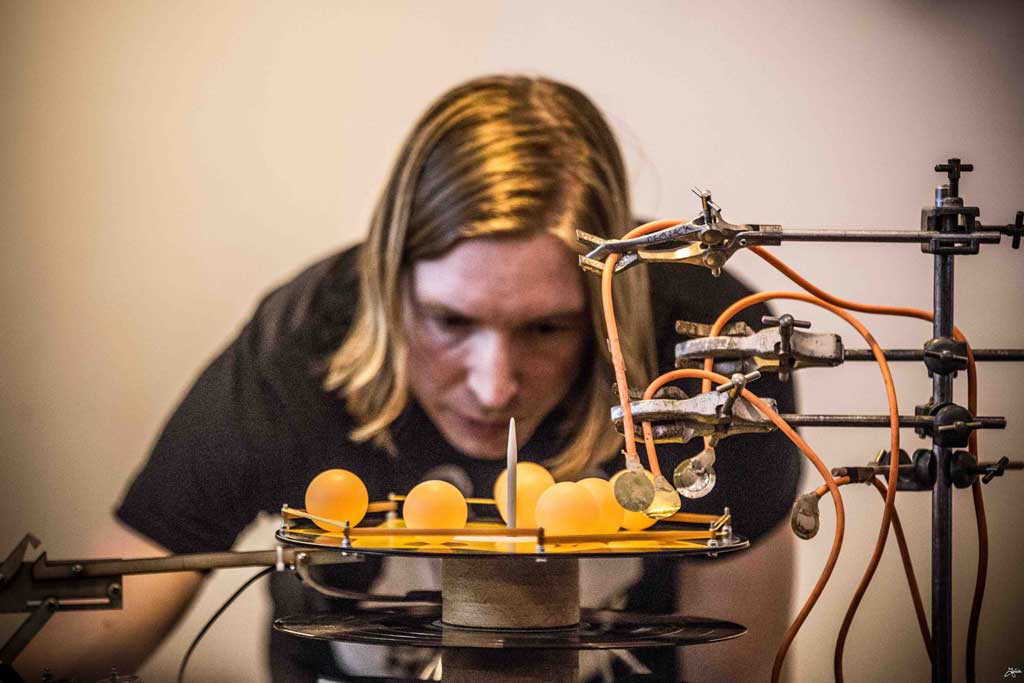 SOUNDINGS – Bringing the foremost mechanical musical instrument makers and performers to Worcester.
Soundings is a yearlong programme of events funded through Arts Council England's National Lottery Project Grants and will run as part of the 2022-23 Worcester Music Festival season.
Hosted in the beautiful Georgian St Swithun's Church, Soundings will welcome artists to deliver a series of Show & Tell sessions and performances.
The fifth Soundings will celebrate experimental mechanical music and all that has been witnessed over the past year.
Expect wonderment and maybe even a little dancing as we welcome Dead Plants & Living Objects (Rie Nakajima & Pierre Berthet), followed by Graham Dunning's Mechanical Techno!
Tickets for this event cover the full evening. If you are low/unwaged, you are invited to pay what you can by donating upon arrival, subject to availability. No questions asked.
Doors will open at 5.30pm to allow you time to purchase refreshments and take your seat.
Tickets for Soundings – Full ticket (Show & Tell plus performances) : £8